Jerónimo Maya Moreno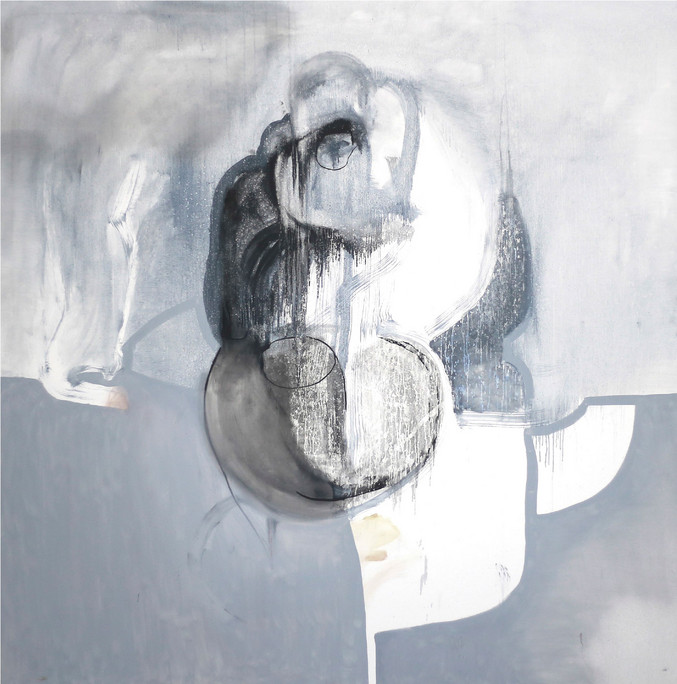 S/T, 2019
Oil on canvas
200 x 200 cm
Contact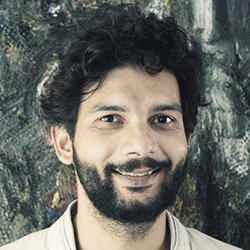 Madrid, 1984
Jerónimo Maya Moreno graduated in Fine Arts from the Complutense University of Madrid, completing his last year at the University of Paris. A young and emerging artist with a short exhibition tour, he makes his first exhibitions in France, where he has a permanent exhibition at the Hôtel Domaine de Manville. Les Baux de Provence. Since 2015 he works with the Spiral Gallery participating in the art fair "Art & Breakfast / 2" in Malaga and in several collective exhibitions of the Gallery, he has made a great individual exhibition with a catalogue in the Espiral Gallery, Art Rouen Fair 2017. Affordable Brussels 2018 Fair in addition to the international artists' residency symposium in Hakone, Japan, 2018.
about the artist's works
Extraordinary draftsman, born in a family of artists, has developed a personal, disturbing and unusual language. Antón Castro says that "in some of his works, the binomial that confronts gesture and reason is made explicit by subjecting the experimental space to the wide textuality of the all-over, a space that seduces us not only by a rigorous remission to its geometric structure, to its warm chromatism and its spelling but also for the tromp d'oeil that generates a new perceptual illusion: a lyrical feeling of language, in the middle of the complexity of horror vacui ". In turn, Antón Maya points out that: "The interest of his work underlies the claim to demonstrate the reality of the dream. The particularity of the lines and the strokes determine the map of sensations. Thus are born the abstract forms without consciousness, vaporized, that are formed and deformed according to the stimuli, piercing in the memory as reminiscences of a timeless plane".
Jerónimo Maya Moreno's works