Ana Sánchez
Cúmulo, 2017
Manipulated paper
42 x 29 x 8 cm
€2,150.00
Delivery time: 7 to 12 days
Art Madrid Warranty
100% Safe Payment
This artwork is available and will be delivered after the confirmation of your order. The transport includes the insurance for the value of the piece with full coverage of any incident.
Request more info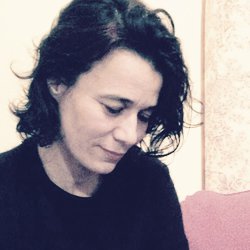 Salamanca, 1964
Ana Sanchez, a plastic painter, studied at the Faculty of Fine Arts at the Complutense University of Madrid. Sánchez has made a large number of individual and collective exhibitions in places such as France, Italy, Morocco, Mexico, Belgium, Switzerland, China and Japan.
In addition, she has received several scholarships and prestigious awards have supported her artistic career (The Spanish Academy in Rome, Casa Velázquez, FONCA scholarship, etc.) Her work has been present in national and intern ...
Artist's works