Carlos Nicanor
El vanidoso, 2017
Bronze
67 x 60 x 50 cm
€11,860.00
Delivery time: 7 to 12 days
Art Madrid Warranty
100% Safe Payment
This artwork is available and will be delivered after the confirmation of your order. The transport includes the insurance for the value of the piece with full coverage of any incident.
Request more info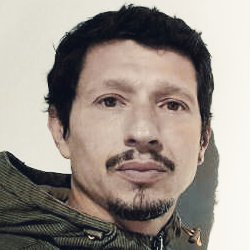 Las Palmas de Gran Canaria, 1974
Carlos Nicanor is a sculptor whose creativity aspires to give shape to a work that will be the caustic alteration of the object and its meaning. The sculptural intensity of Carlos Nicanor is poetic in nature. He has a Degree in Fine Arts from the University of La Laguna and begins to exhibit his work in 2002. Nicanor has been selected in biennial exhibitions, being awarded the sculpture Excellence of the Royal Academy of Fine Arts of San Miguel Arcángel and the First Prize Manolo Millares Caja C ...
Artist's works