Carmen Calvo
El mundo es una cárcel, 2016
Photogravure stamped lost margin
56 x 41 cm
€500.00
Delivery time: 7 to 12 days
Art Madrid Warranty
100% Safe Payment
This artwork is available and will be delivered after the confirmation of your order. The transport includes the insurance for the value of the piece with full coverage of any incident.
Request more info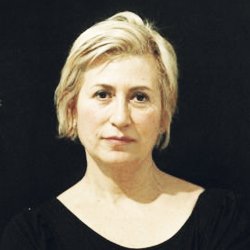 Valencia, 1950
Carmen Calvo received a BA in Fine Arts from the University of Valencia. Her work begins to stand out in the Spanish artistic scene during the seventies. Calvo is one of the references in the contemporary conceptualization of the fragment. Interested in archaeology, her work has an essence of discovery and reminiscence.
Materials such as cement, marble, glass, clay and plaster are part of her compositions that have been renewed over the decades in an evolution that led her to represent Spain in the Pavilion of the Venice Biennial of 1997 with Joan Brossa. Carmen Calvo has participated in several solo and group exhibitions, it has been awarded for her work since 1980 and her work is many collections, including museums, foundations and private collections.