PRESENTATION AND MEETING WITH THE ARTIST ABELARDO GIL-FOURNIER
miércoles, 26 feb. 16:00
Agenda
Presentation and meeting with the artist Abelardo Gil-Fournier
Wednesday, Feb. 26th | 5 pm
Art Madrid Fair | Booth D5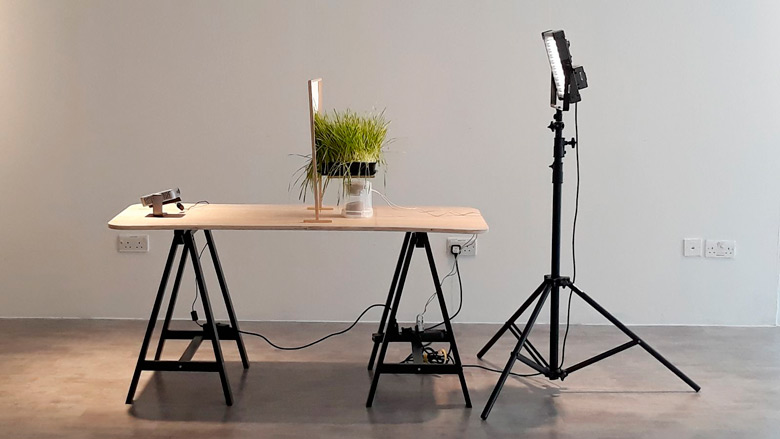 ART MADRID-PROYECTOR'20 wants to offer a direct encounter with the artists, to foster dialogue and understanding of the new working methods that the authors follow in the field of video creation and action art. For this reason, from Wednesday 26th to Saturday 29th presentations are organised with the artists, so that they can introduce their work and we can enjoy a selection of their most recent pieces on the screen.
In this presentation we will see the installation "The Quivering of the Reed" and have the chance to comment on it with the author.
Abelardo Gil-Fournier is an artist and a researcher. His work revolves around the hybridisation between the real and the sensitive, approached from a perspective in which perception, image and material production merge into a practice based on research upon land use planning and plant growth. His projects are conceived as proposed material operations for an open space between art, nature and politics.
His work has been on show and discussed in institutions and festivals such as Transmediale (Berlin), Matadero Centro de Arte (Madrid), Goldsmiths University (London), Galeria Millenium (Lisboa), MUSAC (León), Medialab Prado (Madrid), Laboral Centro of Art (Gijón) as well as in the Cultural Centers of Spain in Mexico, Nicaragua and El Salvador. He is currently pursuing a doctorate at the Winchester School of Art, University of Southampton, and is part of the AMT Archaeology of Media and Technology research group.