MASTERCLASS WITH LOIS PATIÑO "TIME AND IMAGE"
viernes, 14 feb. 16:30
Agenda
Lois Patiño "Time and image"
Masterclass
Friday Feb. 14th | 5.30 - 8.30 pm
Auditorium. Medialab Prado (C/ Alameda, 15)
Free entrance until full capacity
If you want to reserve your seat, you can registrate here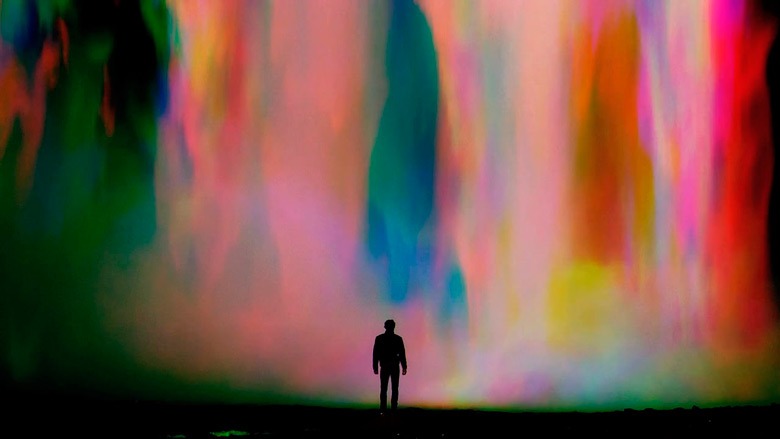 This meeting with Lois Patiño will allow us to know first hand the work of this artist, focused on the fields of video art and the feature film. With the title "Time and image", Lois proposes an approach to these two concepts through his work and the treatment that is made of these universal elements.
Taking as a guide the reflection on the experience of time in the image, during this meeting we will trace a tour through several of my works. I will show different fragments of a work that I try to make it flow in an intermediate space between contemporary art and cinema, interested in diluting borders between both universes. Works that take the form of video installations, experimental fictions, video art pieces or creation documentaries. But where the reflection on our relationship with the image is constant. And where concepts such as distance, duration, abstraction or immobility help us better understand the contemplative experience of the image.
Lois Patiño combined his psychology studies at the Complutense University of Madrid with those of film at the Tai school. He continued his film training at the NYFA in New York and in Barcelona, where he completed the Creation Documentary Master at Pompeu Fabra University. He has taken video-creation courses at the Universität der Künst in Berlin and workshops with artists and filmmakers such as Joan Jonas, Pedro Costa, Víctor Erice, José Luis Guerín or Daniel Canogar. He has collaborated in the second feature film by the director Mercedes Álvarez, Mercat de Futurs.
His videos and video installations have been seen in art centres such as the San Martín Cultural Centre (Buenos Aires), Casa Encendida (Madrid), CCCB (Barcelona)... and his films at cinema festivals such as Locarno (Switzerland), Rotterdam (Netherlands), New York Film Festival (USA), BAFICI (Argentina), Viennale (Austria) ... or at Rencontres Internationales Paris/Berlin/Madrid, which was held at the Centre Georges Pompidou (Paris), Haus der Kulturen der Welt (Berlin) and the Reina Sofía Museum (Madrid). With his work "Shadow Mountain" he won an award at the Oberhausen Festival and in Clermont-Ferrand among others. And in the 66th edition of the Locarno Festival, he received the award for the best emerging director with his feature film "Costa da Morte". This work has also received awards at festivals such as the Festival dei Popoli (Italy), Valdivia FF (Chile) or at the European Festival of Seville.