PERFORMANCE BY OLGA DIEGO IN ART MADRID
sábado, 29 feb. 19:00
Agenda
Performance "The bubble Woman Show"
Artists: Olga Diego
Saturday, Feb. 29th | 8 pm
Art Madrid Fair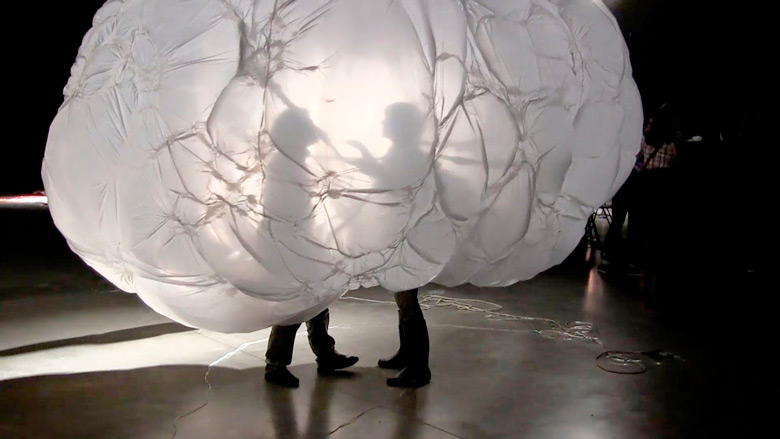 The girl of plastics. The bubble woman.
Waterproof material, air container, turbines, interior-exterior, private-public, loneliness, humour, absurdity, the little thing and the force of nothingness. An inflatable cabin with two limbs at the bottom, where the bubble woman enters her legs. This way, she walks through the common spaces without leaving her own.
Someone from the public is invited to enter the interior of the bubble. "The action begins."
Outside, in the public interprets the movements of those two pairs of legs under the translucent inflatable.
Share the air, the emptiness, the fragility... There are no references, nor indications that allow us to place ourselves. Almost an uncertain space, almost another world. The exterior is vaguely intuited ... the interior too.
Twists, confidences, kidnapping for a few minutes of common reality.
Olga Diego has a degree in Fine Arts from the Miguel Hernández University of Elche (2006). She currently lives in Alicante. As a multidisciplinary artist, her work is based on sculpture and performance or action art, which she documents with photography and video. Her most recent work investigates flight systems, the possibility of using forms, materials and techniques that allow an autonomous flight to respond to the concept of "floating." Halfway between experimentation and science, her proposals take into account the creation of ephemeral and volatile figures and models, sensitive to the interaction and experience of the viewer.