ROUND TABLE WITH PROFESSIONALS "FROM FIX IMAGE TO NEW MEDIA"
jueves, 20 feb. 17:00
Agenda
ROUND TABLE WITH PROFESSIONALS: "From Fix Image to New Media"
Round table
Thursday Feb. 20th | 6.00 - 8.00 pm
Auditorium. Sala Alcalá 31 (C/ Alcalá, 31)
Free entrance until full capacity
If you want to reserve your seat, you can registrate here
This meeting with professionals from the cultural sector intends to delve into the question of the evolution of the image in contemporary culture and the impact it currently has for the creators and the society that enjoys and consumes it. A tour that will review the still image, the video art or moving image and its multiple visions until it reaches the new media. Rafael Doctor, a historian, independent curator and cultural manager, the critic and curator Karin Ohlenschläger, today director of activities at LABoral Center for Art and Industrial Creation, and Berta Sichel, a cultural agent and curator who today directs Bureauphi Art Agency will participate in the table. From their different experiences and visions, the speakers will address this issue by offering a realistic perspective and close vision to the future of institutional practice, all moderated by Miguel Álvarez-Fernández.
RAFAEL DOCTOR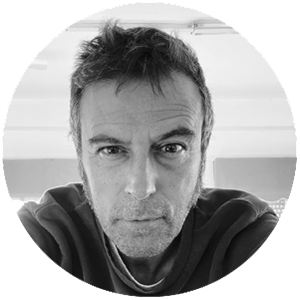 He is an art historian, specialised in History of Photography and contemporary art, and a writer. He has been director of the Andalusian Photography Center (CAF), based in Almería, between 2017 and 2019. Previously, he directed the programming of the Canal de Isabel II (1993-2000), Espacio Uno of the MNCARS (1997-2000) and the department of Plastic Arts of Casa de América (2001). He was the first director of the MUSAC - Museum of Contemporary Art of Castilla y León, in León (2002-2009). Upon his return to Madrid, he curated La Noche en Blanco 2009. Director of the Santander Foundation between 2009 and 2010. He is currently an independent curator and director of the Los Dosienos publishing house. Doctor Roncero, in addition to being one of the best-valued professionals of the Spanish culture for the management of different projects of important prestige, is a photography collector.
KARIN OHLENSCHLÄGER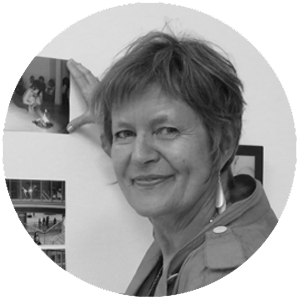 She is a critic and curator of exhibitions specialising in contemporary art and new technologies. From 2002 to 2006 she has been co-director of the Medialab Madrid program at the Conde Duque Cultural Centre in Madrid and a founding member of the Banquete Foundation. She has directed, among others, the Chips contest: emerging circuits of digital culture at the European Institute of Design in Madrid (2001), the International Festival of Infoarchitecture, Ministry of Development, Madrid (1997), IN ART International Festival of Cyber Art, Tenerife (1996) and the International Video Forum in the old Spanish Museum of Contemporary Art in Madrid (1986-88). She has also curated numerous art exhibitions linked to the new media.
BERTA SICHEL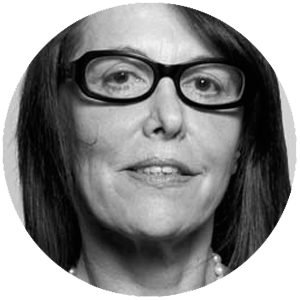 She is the director of Bureauphi Art Agency, based in Madrid and carrying out projects in Spain and abroad. Sichel was the artistic director of the 1st International Biennial of Contemporary Art of Cartagena de Indias, in Colombia. She is also an advisor to foundations, cultural institutions and public collections for acquisitions and exhibitions. Former director of the audiovisual department of the Reina Sofía Museum (MNCARS), she has organised exhibitions of Burt Baar, Jeremy Blake, Alea Syed, Ulrike Ottinger, Fluxfilms, among many others. In other institutions, she has organised more than 30 exhibitions in Europe, USA and Latin America. She was granted the Fellowship Guggenheim Foundation in New York and the award of film critics of Madrid for her book Post-Verite.
MIGUEL ÁLVAREZ-FERNÁNDEZ
He began his composition studies at the conservatory of San Lorenzo de El Escorial and continued in other Spanish centres (LIEM / CDMC, Music Hall of Alcalá de Henares, Cabinet of Electroacoustic Music of Cuenca...) and Germans institutions (Darmstadt, Kürten -con Karlheinz Stockhausen-, Technical University of Berlin...). In addition, he has a law degree from the Complutense University of Madrid and a PhD in Art History and Musicology from the University of Oviedo. In addition to working as a curator and expert in sound art, since 2008 he directs the weekly program of Classical Radio/RNE "Ars Sonora". In 2015 he directed, in collaboration with Luis Deltell, the documentary "I Will Not Write Art in Capital Letters", dedicated to Isidoro Valcárcel Medina. His artistic and academic activity is very neat and he is involved in numerous projects still under development.