VISIT TO THE STUDIO OF EDUARDO BALANZA (SOLD OUT)
sábado, 22 feb. 11:00
Agenda
· SOLD OUT ·
Visit to the studio of Eduardo Balanza
Saturday Feb. 22nd | 12 to 2 pm
Artist's studio. Madrid.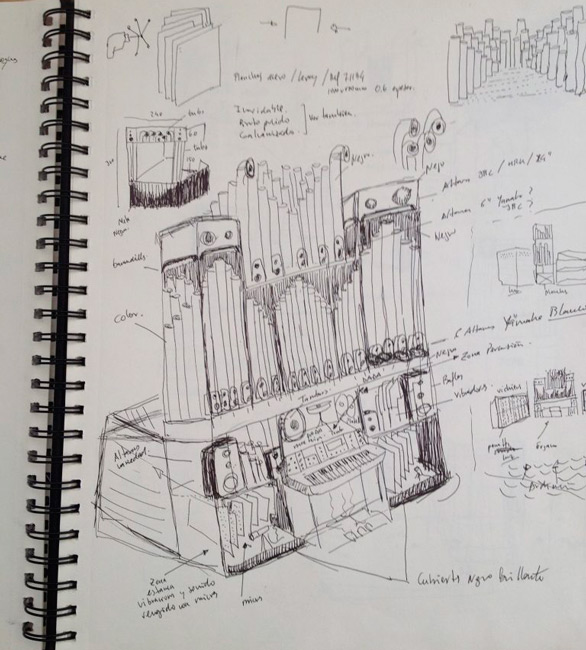 With this fascinating visit, we will be able to enter the creative sphere of the artist and know in detail his latest works. Special attention will be given to one of his latest pieces "B71", which combines sound and technology with an impressive result. B71 is an electroacoustic instrument inspired by baroque organs. The B71 organ is an instrument that works activated by vibrating speakers on plates capable of connecting to meteorological data websites, works in manual and automatic mode, generating its own sounds.
Eduardo Balanza (1971) is a graduate in Audiovisual Media, studied documentary film and screenwriting at the International School of Film and Television in Havana, Cuba, and at the School of Visual Arts in New York (USA). He has lived in Berlin and worked in theatre companies as a set designer. As a plastic artist, he has developed a multidisciplinary work taking sound and music as a starting point on which to investigate and build pieces, installations and performances. He has exhibited in galleries and institutions such as Macba Barcelona, ​​Kiasma Helsinki or Kunstforening Skien. .