CYCLE OF SCREENINGS: CITIES
sábado, 23 feb. 17:00
Agenda
23RD FEB 2019
When: 23rd February, 2019 | 7 pm
Where: Auditorium SALA ALCALÁ 31
To whom: Open to the general public interested in culture, professionals involved in current artistic processes and university student. Free access until completing capacity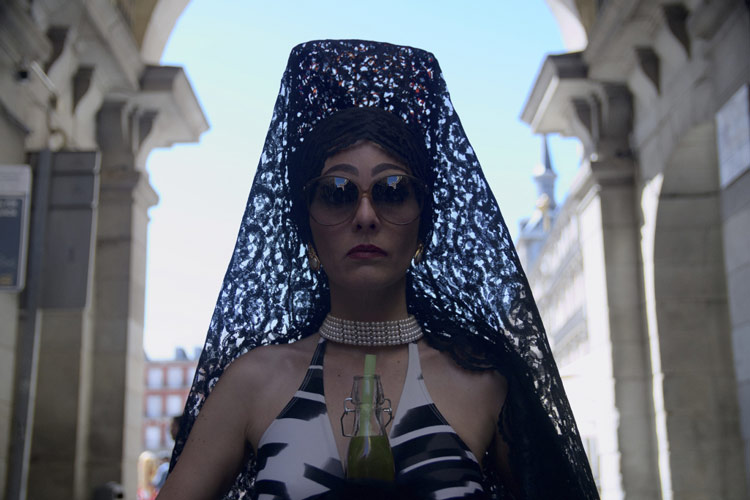 The second proposal curated by PROYECTOR poses an utopian-like journey through different spaces, almost all of them are cities of a changing, different world, colonised by masses of houses, cars, fume, where it is difficult to escape, and the flight is one of the few options left. Almost twenty artists present, in the way of the invisible cities of Ítalo Calvino, different perspectives of this abstract concept such as that of CITY.
ARTISTS:
Daniel Lo Iacono with Digital Snapshots
Dominik Ritszel with Versus
Francesca Fini with Oasi nel deserto
Gianluca Abbate with Panorama
Johanna Reich with Signs of the city
Juan Canedo Domínguez with La Comedia Divina
Katherinne Fiedler with Lugar Común
Loïc Gatteau with Lignes De Fuites
Magda Gebhart with Atlas
Márcia Beatriz Granero withRevelación
Márcio-André with Landscape Inside an outsider
Marina Camargo with Ciudad Planeada (São Paulo)
Mehdi-Georges Lahlou with Walking 30km with red high heel shoes between 2 art spaces
Nuno Lacerda with Percurso
Rui Silveira with Poligrad
Sebastián Tedesco with China.