Art Madrid'23 – Federico Echevarría Sainz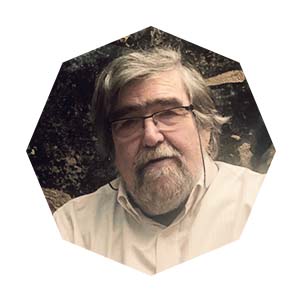 Federico Echevarría Sainz
Bilbao, 1944
Federico Echevarría Sainz is an architect, sculptor and painter. In his work, there is a latent search for movement and dynamism to recreate flexible spatial coordinates.
LOVE FOR PAINTING: An idea that I think inevitably appears when looking at Federico Echevarría's painting is that it is cultured; that its beauty, its refinement and its mature and reflexive manifestation implies a long process of cultural assimilation, from the very beginning, rooted in a conception of art, and therefore of existence, in which the habit of culture has an important place alongside the other desires that make up the creator.
FAMILY VOCATION: His interest in art has been forged since childhood, transmitted by his grandfather, José María Sainz Aguirre, architect, and by his father, Federico Echevarría, his great uncle, Juan Echevarria and his brother Jorge, painters. All of them are very considerable referents of the Architecture, Sculpture and Painting of the XX Century.
ARCHITECTURE: Fifty years creating urbanism and architecture all over the world. Inspired by the art world in search of dynamism.