Matías Krahn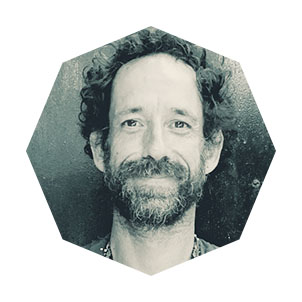 Matías Krahn
Santiago de Chile, 1972
With a PhD in Fine Arts from the Universitat de Barcelona, Matías Krahn is an artist with a consolidated professional career. He was part of the Llum Negre exhibition at the CCCB (Centro de arte Contemporáneo de Barcelona) in 2018, and his recent solo exhibitions have been at Galería Esther Montoriol, Barcelona; Galería Jorge Alcolea, Madrid; Galería 100 Kubik, Köln; Pantocrator Gallery, Shanghai.
His colourful works are a reflection of the world around him, of a specific circumstance and environment, but also of the most intimate and subjective. Interested in the balance between the exterior and the interior, he arranges the space and the figures it contains. His work, influenced by surrealism, is a mirror of the psyche and the unconscious, expressed in an infinite number of forms and tonalities.
In his work, he deals with themes such as destiny, the archetype, the symbol and the code. For Matías, painting is a transmutation, a transformation from one sensation to another. He often compares painting to travelling, where one opens one's heart and mind and interacts with other cultures, establishing a dialogue with the land, with people and places, putting oneself in the other's place and growing.
This artist exhibits in the following galleries
Artist's works