Carlos Iglesias Faura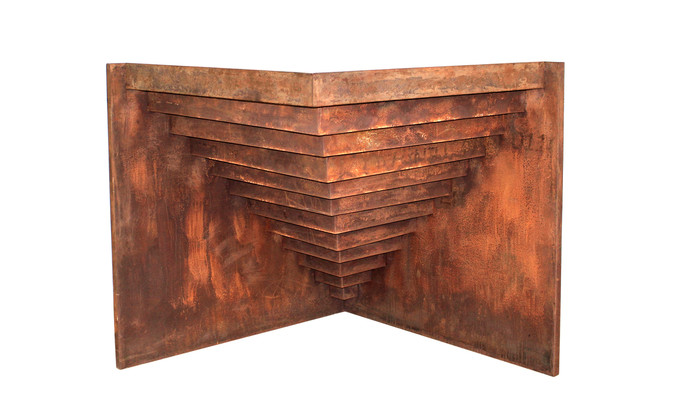 Marea, 2018
Hierro
120 x 120 x 120 cm
Madrid, 1988
Sculptor from Madrid graduated in Fine Arts at the Francisco de Vitoria University. Carlos Iglesias Faura alludes in his work to the poetry of emptiness of holes and to the inner parts that build the authentic support of form. The emptiness transforms into discourse and it is established between the angles to foster the passing by that allows time to be displayed in space, the formulation of perspective and, definitively, the creation of experience. Faura has made several collective and solo exhibitions within the country.
about the artist's works
Through the aesthetics of his works, the sculpture by Carlos Iglesias Faura proposes a habitable space and in line with the space that he also makes conscious so as not to generate void or lack of content. To conceive new concepts in sculpture is to enter the dynamics of the sculptor's forms, which allows us to feel a breath where we can appreciate each recess of the sculpture. Industrial cut, iron and corten steel become the great allies of this artist who are subtlety moulds to create unique profile pieces. The perspective and fresh air of the young Iglesias Faura makes contemporary sculpture a current and in turn common space for every spectator.
Carlos Iglesias Faura 's works