Carmen Baena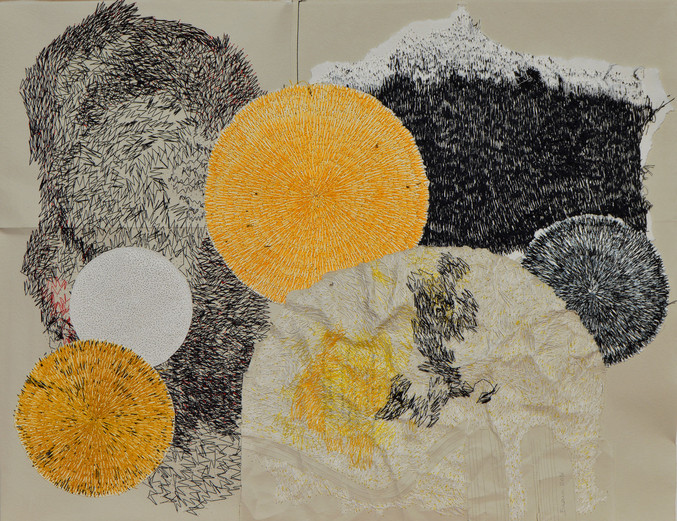 Sin título III, 2016
Collage
60 x 77 cm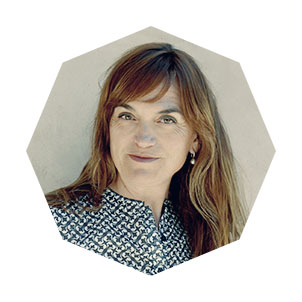 Granada, 1967
In my sculptural work, I try to transfer the idea of nature by elevating it to the sacred. The white of the marble and the gold of the gold are two of the key elements to convey the idea of the extremely pure and beautiful. Trees are treated as beings worthy of protection, to be worshipped; as did some primitive peoples, they become "totems" charged with energy and power. The house appears in the landscape as the being. It is in my work the meaning of the relationship between man and nature.
about the artist's works
We could talk about two aspects of Carmen Baena's work. One is the sculpture and another is the work on paper. The sculptural work creates landscapes made of white marble with which it manages to transport the viewer to places away from the world that transmits silence, cold, peace, immensity, among other things. Carmen Baena is a multidisciplinary artist who mixes different materials and techniques to create that series of landscapes.
On the other hand, the work on paper, although it has poetic similarities with the sculpture, is elaborated abstractly and drawn with thread. The thread that sews on the handmade paper, in which it wisely combines the texture of the support itself together with the subtlety and fragility of the thread that passes through the paper, obtaining very evocative volumes and roughnesses.
Featured works