Daniel Sueiras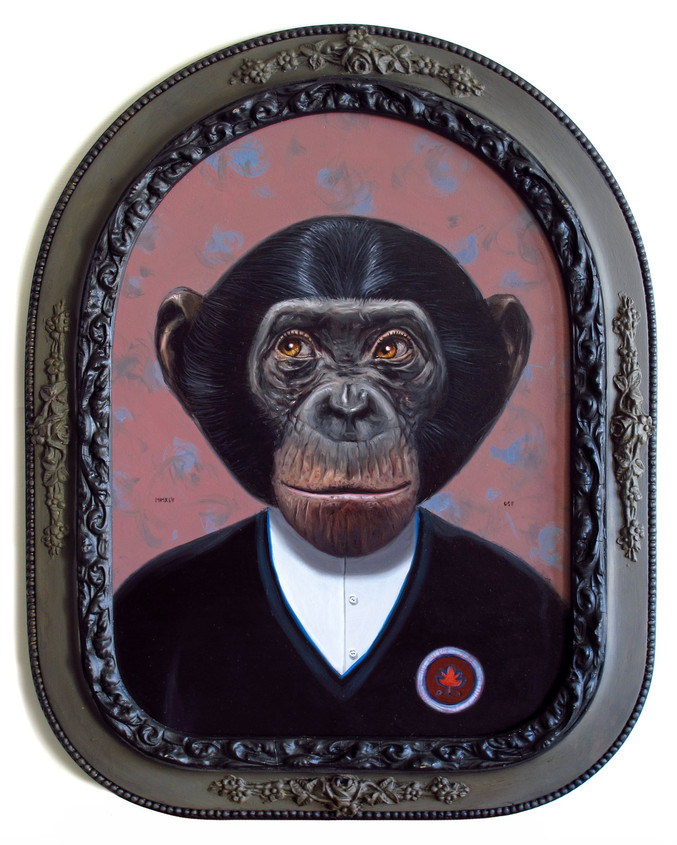 Retrato ilustre XXXII, 2014
Oil on board
50 x 40 cm
€2,665.00
Delivery time: 7 to 12 days
Art Madrid Warranty
100% Safe Payment
This artwork is available and will be delivered after the confirmation of your order. The transport includes the insurance for the value of the piece with full coverage of any incident.
Request more info
Alicante, 1976
Daniel Sueiras manages to create his own universe by exploring, through painting and sculpture, human and animal behaviour with clear references to classic portraits.
Sueiras began his professional career in the United States and has a solid track record that includes certain awards such as the honourable mention in the Antonio López García Painting Competition and the first prize in the National Painting Contest of the University of Seville. He has made solo and group exhibitions in prominent spaces in the United States, Finland, Germany and Spain.
Artist's works