Iván Baizán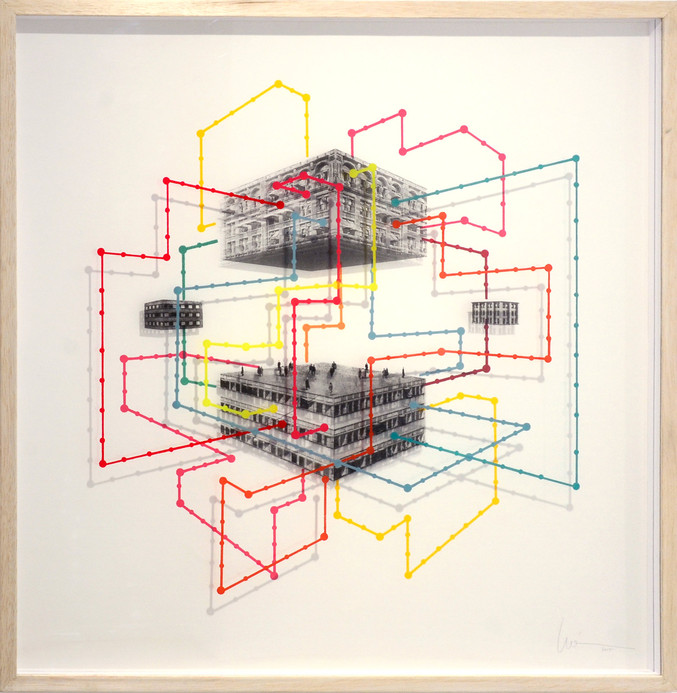 VII (de la serie "Usted no está aquí"), 2017
Serigrafía, acrílico, poliestireno y papel montado en caja de madera (obra enmarcada en caja y cristal)
100 x 100 x 6 cm
€3,150.00
Delivery time: 7 to 12 days
Art Madrid Warranty
100% Safe Payment
This artwork is available and will be delivered after the confirmation of your order. The transport includes the insurance for the value of the piece with full coverage of any incident.
Request more info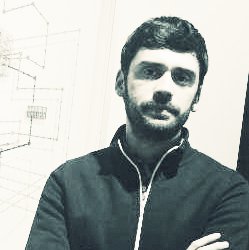 Oviedo, 1980
Iván Baizán very soon interested in plastic arts. After graduating in Fine Arts at the University of Salamanca, he concluded a Superior Cycle of Engraving and Stamping Techniques at the School of Arts of Oviedo. Since then, his career has been linked to the work on paper with creative proposals that combine a delicate work in innovative artist book formats with unique pieces that explore the confines of drawing and engraving.
In Ivan's work, there is a concern for architecture, urbanism, and the interaction of the individual in the environment. By way of illustrated cartographies, the author recreates imaginary spaces with games of perspective, colour lines, volumes, superimposed layers. They are new landscapes, new occupations of the territory, new proposals in which the individual is integrated and is made part of a linear, ordered and colourful universe.
Artist's works