Joaquim Chancho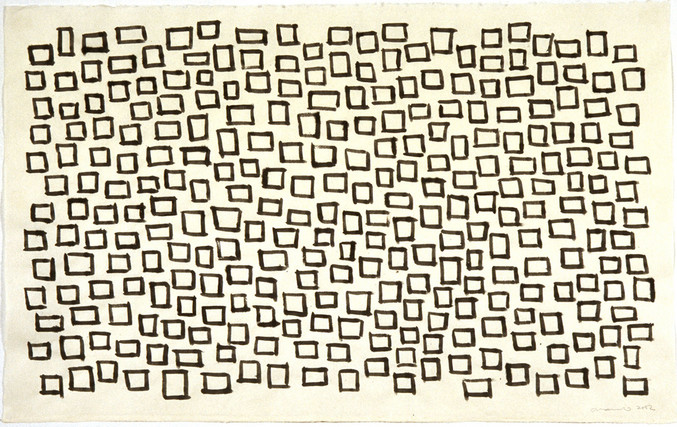 Dibuix 070, 2002
€7,715.00
Gouache on paper
62.5 x 99.5 cm
Request more info about this piece
Delivery term:
Certificate of authenticate: Signed by the gallery seller
Purchasing process: 100% security
This artwork is available and will be delivered after the confirmation of your order. The transport includes the insurance for the value of the piece with full coverage of any incident.
You can pay by credit card, debit card or bank transference. The payment is completely secure and confidential, all the purchasing processes in Art Madrid MARKET are protected by a security protocol under an encrypted SSL certificate and 3DSecure by Visa and MasterCard.
You have 14 days to find the perfect place for your artwork. If you change your mind, you can return it and we will reimburse the price you paid. You will only have to bear the shipping costs of the return.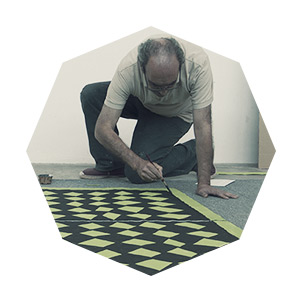 Riudoms (Tarragona), 1943
Joaquim Chancho is one of the fundamental painters of contemporary Catalan culture. His work, linked to abstraction, is defined by an intense study that starts with silence, geometry and natural cycles. His career during forty years of dedication is a model of coherence, conceptual rigour and mastery of technical resources. This has materialized in numerous solo exhibitions, important group exhibitions, publications, and presence in collections and museums, including the MACBA and the Joan Miró Foundation (Barcelona), the Art Center Berlin Friedrichstrasse, the National Museum of Korea, in Seoul, and the Tamayo Museum in Mexico.
about the artist's works
Joaquim Chancho's work has been characterized by a rigorous structural awareness, by spatial orders, by chromatic links and by the expressiveness arising from metrics and repetition. His first works, at the beginning of the seventies, are based on the dialogue between gesture and geometry and the reduction of colour to black and white. Later it tends to seriality and sequentiality, to focus on the surface of the painting in recent years as pure abstraction. Routes that reach a complex reticular organization that attends to a polyhedral vision of space, creating a set of frames and grids that intersect, open, close, expand, contract, reduce, overlap and continuously modify. A kind of fold between the painting and the viewer. He currently reviews and resituates his previous work, mainly in the work on paper.
Joaquim Chancho's works