Calo Carratalá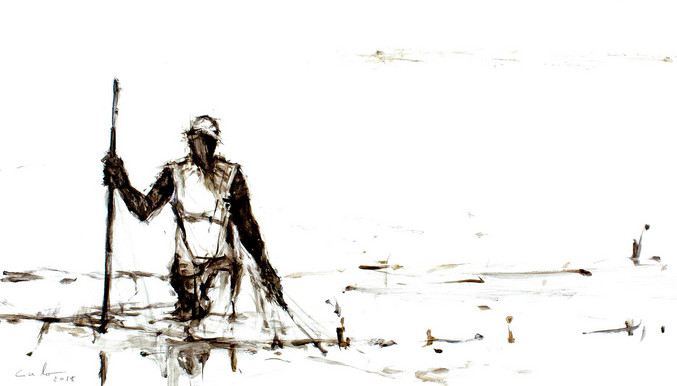 Pescadores de Hierro nº5, 2018
Acrylic on iron
40 x 70 cm
€1,900.00
Delivery time: 7 to 12 days
Art Madrid Warranty
100% Safe Payment
This artwork is available and will be delivered after the confirmation of your order. The transport includes the insurance for the value of the piece with full coverage of any incident.
Request more info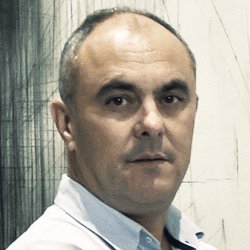 Valencia, 1959
The painter Calo Carratalá has studied Fine Arts at Faculty of San Carlos in Valencia. He has exhibited in Paris, at the Norvège 2011 at OneStudio, Valencia and at the Galería Alba Cabrera. Carratalá with Amazonia's door immerses us in the Amazonian and Pyrenean landscapes, from the painting it delves into the established archetypes, the great hollows of the earth, the snowy mountains and the Amazon jungles.
Carratalá has exhibited with the Alba Cabrera Gallery or Galería 4 Valencia. He has participated in different art fairs for example The Other Art Fair or Affordable Art Fair in London as well as the Lisbon Art Fair in 2015. Since 1995 he has received awards such as XXI BMW Painting Prize, Medal of Honor, Scholarship from the Spanish Academy in Rome, in the discipline of Painting. His work is in many collections around the world, including the Wellington Foundation, Madrid or the Valencian Parliament, as well as in the Villa de Pego Museum of Modern Art in Alicante.
Artist's works