Art Madrid'23 – Daniel Sueiras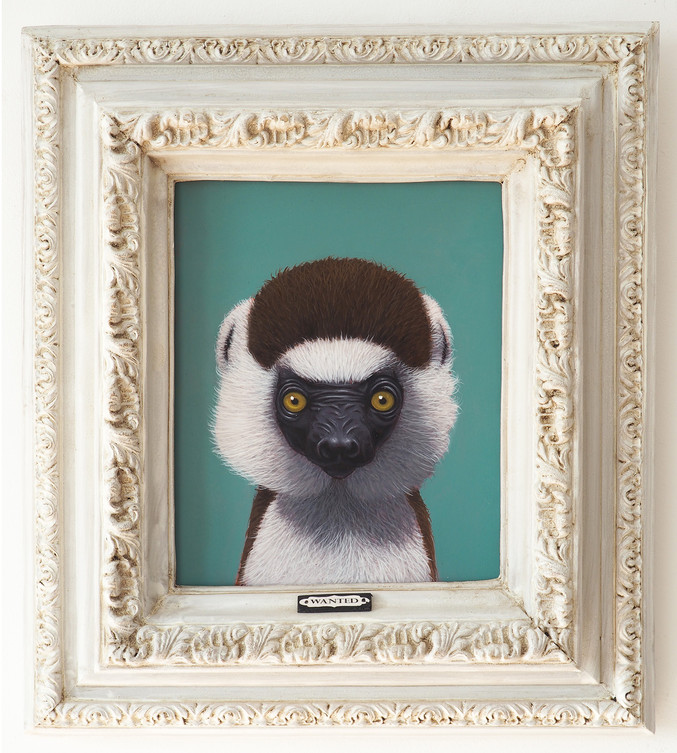 Wanted X, 2022
Acrílico Sobre Tabla
40 x 35 x 6 cm
Contact
Alicante, 1976
Daniel Sueiras manages to create his own universe by exploring, through painting and sculpture, human and animal behaviour with clear references to classic portraits. Sueiras began his professional career in the United States and has a solid track record that includes certain awards such as the honourable mention in the Antonio López García Painting Competition and the first prize in the National Painting Contest of the University of Seville. He has made solo and group exhibitions in prominent spaces in the United States, Finland, Germany and Spain.
about the artist's works
Daniel Sueiras' work presents a marked existentialist character and stylistically approaches hyperrealism with multiple references to classical art. With irony and tenderness very characteristic of his language, in his latest series, Illustrious, he immerses himself in the theme of the portrait through the decontextualization of the image that we have associated with the portrait of "illustrious character". Famous characters of popular culture and the artist's characteristic animals are portrayed with his hyper-realistic work and following the postulates of the Renaissance and Baroque Masters. The artist approaches pop art in this series and uses eloquent titles full of humour and irony. On the technical level, the quality of the pictorial technique is added to the work of the frames, which have a classic aesthetic and acquire a prominent role. Painting, sculpture... the works of this multidisciplinary artist transcend labels and merge to enrich his suggestive artistic discourse.