Gerard Mas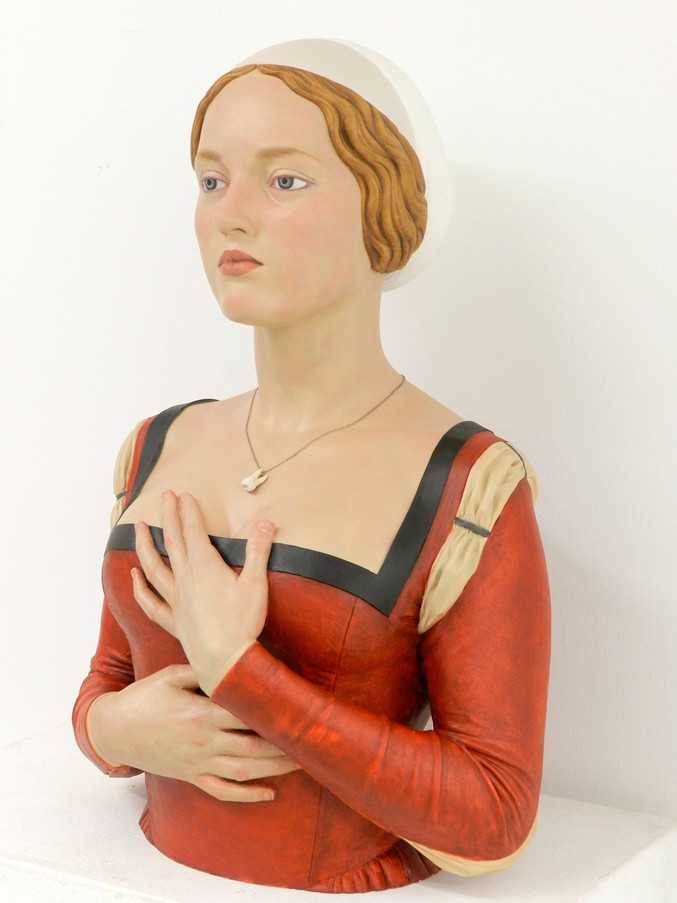 Dama del Collar, 2018
Polychrome resin
57 x 37 x 25 cm
€5,595.00
Delivery time: 7 to 12 days
Art Madrid Warranty
100% Safe Payment
This artwork is available and will be delivered after the confirmation of your order. The transport includes the insurance for the value of the piece with full coverage of any incident.
Request more info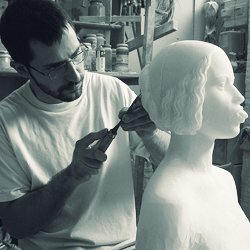 Girona, 1976
The sculptor Gerard Mas studied at The Llotja Advanced School of Art and Designs, specializing in sculpture and stone carving. He has participated in numerous solo and group exhibitions. The realistic forms of his characters, usually inspired by the great classical artists, show discreetly anachronistic attitudes, creating a tension that surprises the viewer.
His works in resin show the same formal perfection, but the use of this more contemporary material and colour reaffirms the contemporary nature of his works. We can find part of his work in collections such as the European Museum of Modern Art, Vila Casas Foundation, the Contemporary International Figurative Sculpture Museum of Murcia. He won the First Prize in the Ice Sculpture Contest organized by the School of Architecture of the International University of Catalonia.
Artist's works