Art Madrid'23 – Patrick Hughes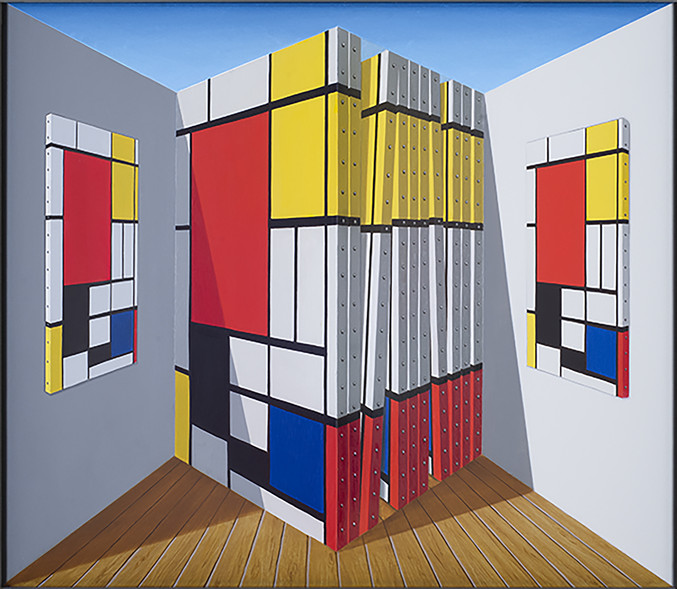 On the Canvas, 2020
Óleo sobre construcción en tabla.
66 x 73 x 18 cm
Contact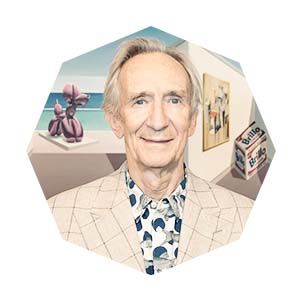 Birmingham, (Inglaterra), 1939
Patrick Hughes' first solo show was in 1961 in Mayfair, London. A catalogue introduction was by the critic David Sylvester. He has since held one-person exhibitions in Los Angeles and San Francisco, Chicago, Boston and New York, and In Canada, France, Germany, Italy, Holland, Belgium and Switzerland – one hundred and fifty-four so far. Patrick made his first retrospective relief painting in 1964 and has refined his system hugely over the last fifty years, a system which is widely imitated. These works are constructed of wooden pyramids in perspective but the wrong way around, with the furthest point of the space, represented being closest to the viewer. The resulting illusion is extraordinary, the viewer relates to the painting as it seems to move seamlessly, giving an impression of being in the room or outside the architecture depicted.
Patrick Hughes 's works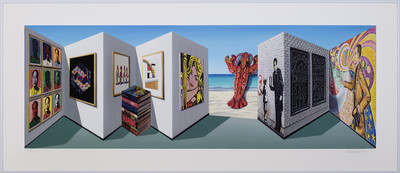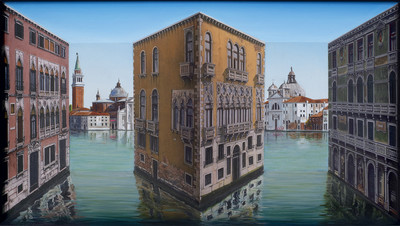 Featured works