Art Madrid'23 – Sofía Areal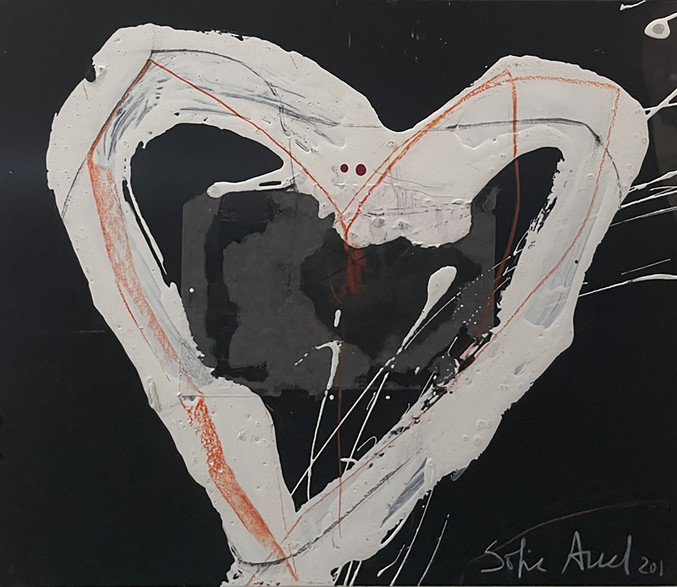 Coração e Noite, 2010
€990.00
Técnica Mixta sobre papel
23 x 28 cm
Lisboa, Portugal
Programa General B11
Request more info about this piece
Delivery term:
Certificate of authenticate: Signed by the gallery seller
Purchasing process: 100% security
This artwork is available and will be delivered after the confirmation of your order. The transport includes the insurance for the value of the piece with full coverage of any incident.
You can pay by credit card, debit card or bank transference. The payment is completely secure and confidential, all the purchasing processes in Art Madrid MARKET are protected by a security protocol under an encrypted SSL certificate and 3DSecure by Visa and MasterCard.
You have 14 days to find the perfect place for your artwork. If you change your mind, you can return it and we will reimburse the price you paid. You will only have to bear the shipping costs of the return.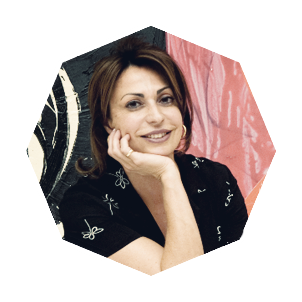 Lisboa (Portugal), 1960
One of the most important painters of her generation. Starts training in England, with courses in Textile Design and the Foundation Course, at the Hertfordshire College of Art and Design, in St. Albans, (1979-81). He returns to Portugal and studies at the Printmaking and Painting workshops at Ar.Co. in Lisbon. He has exhibited collectively since 1982 and individually since 1990. Besides painting and drawing, he also develops his plastic research in the areas of illustration, graphic design and scenography. In 2011, he presents at the Torreão Nascente Gallery of Cordoaria Nacional in Lisbon, with the production of Artistas Unidos, an anthological exhibition of the last ten years of work. The same is accompanied by a book with the same topics, published by Babel and with texts by, among others, Jorge Silva Melo and Professor Luis Campos e Cunha. In 2012 he illustrates Colóquio Letras, an edition published by the Calouste Gulbenkian Foundation. In 2013 he launches a book together with Harvard Emeritus Professor Allan Hobson - "Creativity" and exhibited it for the first time in Mexico. Followed by an exhibition in China (Macau S.A.R.) at the end of 2014 and one in Oslo in 2015. She is represented in several collections, namely: Centro de Arte Moderna (CAM) of the Calouste Gulbenkian Foundation, Lisbon; Serralves Foundation, Porto; Caixa Nova of Galicia, Vigo; FEVAL, Cáceres; Contemporary Art Museum of Funchal, Funchal, Carmona e Costa Foundation, Lisbon; Casa da Cerca - Contemporary Art Center, Almada; Millennium BCP Foundation, Lisbon; Novo Banco Collection, Lisbon; PLMJ Foundation, Lisbon; Cachola Collection; Elvas.
Sofía Areal 's works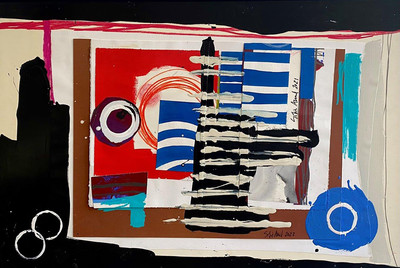 Featured works