David Delgado Ruiz, works on sale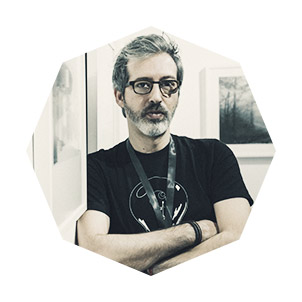 David Delgado Ruiz
Madrid, 1975
Ever since I was a child I remember thinking about the perception of time. I have always been disturbingly curious to observe the movement that takes place in those lapses that can seem eternal or that, on the contrary, pass by like an exhalation.
It was this reflection that made me find in photography the means to create, through the image, the story of the lived moment.
I document contemporary reality, telling stories about how time and space generate a context in the social relations between human beings and the hostile environment that surrounds them, the city understood as present, past and future.
The line I work on as "Intervened Reality" is where I develop the geometric symmetries between the different spaces I inhabit and investigate from emptiness and stillness, thus creating a new fictional reality.
Artist's works