Evangelina Esparza
Metamoforis 1, 2020
€1,800.00
Dibujo, Grafito, gouache y pastel sobre papel
45 x 35 cm
Request more info about this piece
Delivery term:
Certificate of authenticate: Signed by the gallery seller
Purchasing process: 100% security
This artwork is available and will be delivered after the confirmation of your order. The transport includes the insurance for the value of the piece with full coverage of any incident.
You can pay by credit card, debit card or bank transference. The payment is completely secure and confidential, all the purchasing processes in Art Madrid MARKET are protected by a security protocol under an encrypted SSL certificate and 3DSecure by Visa and MasterCard.
You have 14 days to find the perfect place for your artwork. If you change your mind, you can return it and we will reimburse the price you paid. You will only have to bear the shipping costs of the return.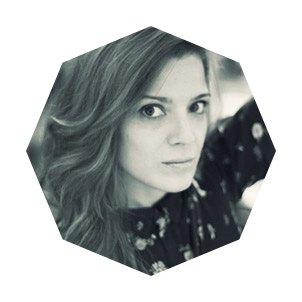 Rosario, (Argentina), 1980
Evangelina holds a Degree in Fine Arts from the Complutense University of Madrid. She has architecture studies from the National University of Rosario, Argentina. Esparza has numerous exhibitions, collective and individual in Spain, Argentina, Belgium, United Kingdom, Portugal and Sweden. Among so many, it is worth mentioning that of the AISGE Foundation of Madrid and that of the Parliament of Brussels in 2015. Other interesting projects in which she has collaborated are The Night of Researchers at the Royal Botanic Garden of Madrid, LaFashion Art Institute- Recycling Future the French Embassy of Madrid and the Royal Tapestry Factory in 2018. Her last exhibition: The night of the galleries in Malmö. Sweden 2019. She has been selected for the second time in the CEART Tomás y Valiente Contest, to exhibit her Expo in February 2016 and has participated in fairs such as Estampa, Librarte, Just LX Lisboa (with a special mention in the press), Fig Bilbao 2019. Evangelina Esparza's work is growing considerably and proof of this is its presence in both public and private collections at the national and international level.
about the artist's works
Evangelina's painting is figurative poetry. Hyperrealism with a high emotional charge that allows you to create a recognizable style and atmosphere in your most recent work. Her work explores the fields of memory in a delicate line between the experience of the experience and the remaining memory. The essence of human beings is the absence and return of the forgotten that reinterprets through a note hidden in a book or the sign incised in the bark of a tree. The constant search for perfection in her technique leads her to explore drawing and pictorial form, exploring even the smallest detail, the possibilities of realistic painting and portraiture. The human figure is very present in her work, but she also goes into techniques such as cyanotype, where remembrances of her family history are reflected.
Evangelina Esparza 's works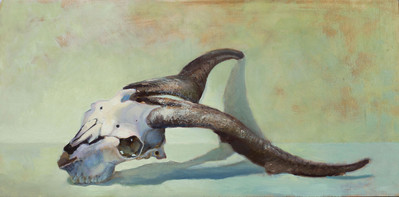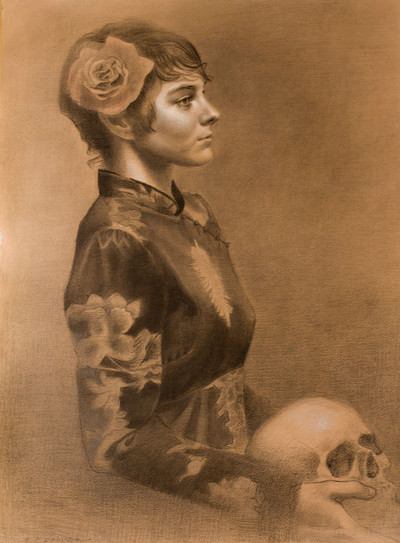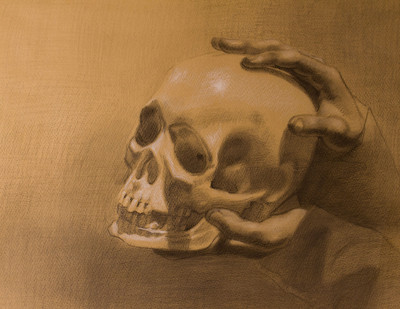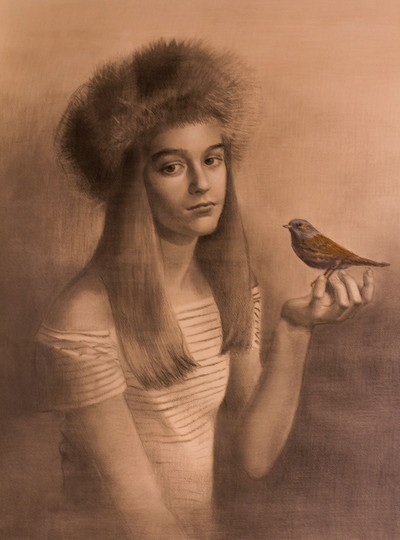 Featured works