Gloria Pereda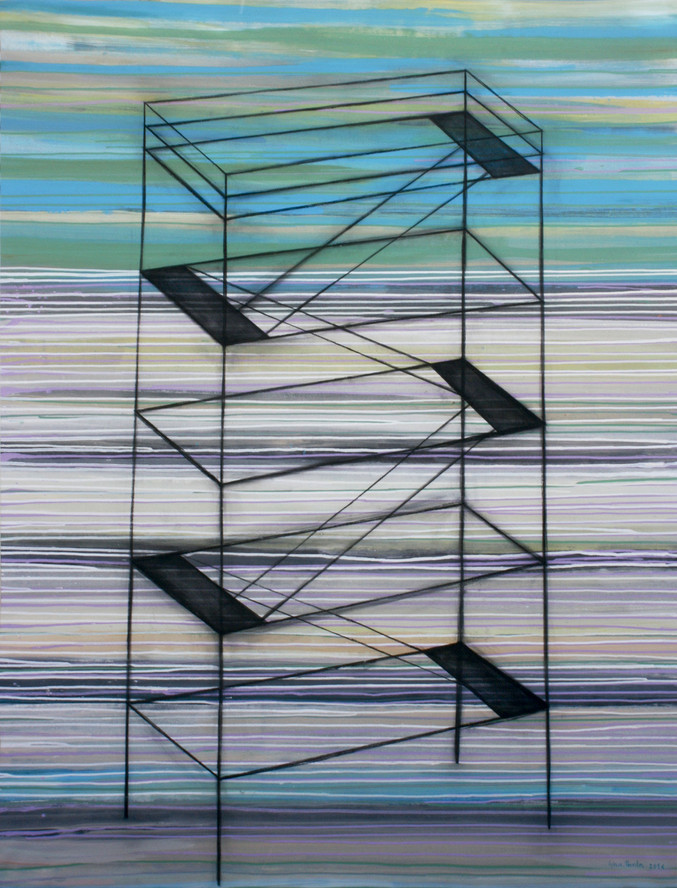 Construcción II, 2016
Mixed media on canvas
195 x 150 cm
Contact
Santander, 1966
Gloria Pereda is a multidisciplinary artist who works mainly in painting and installation. Bachelor of Fine Arts Complutense University of Madrid 1990. Erasmus Scholarship Akademie der Bildenden Künste from Munich, Germany. In 1993 with the Antozoo Group, they opened the Center for Young Creators Pavilion Florida in Madrid, since then participates in numerous exhibition projects, individual and collective, international symposia such as Sianoja 2004, 100 artists for a museum at Casoria Contemporary Art Museum in Naples, Italy 2005; MMMart 2005 in Slovenia or Sixteen at the CEARG in Guanajuato, Mexico 2009. In 2007 individual exhibition Sen Gallery in Madrid, Domestic at the Arnuero Art Observatory 2008. In 2013 Collective Meaning Making roaming around NY, Washington, Warsaw and Brussels. In construction, BilbaoArte Foundation 2014; in 2017-18 he participated in Affordable Art Fair Brussels. He has collaborated in collective projects such as Pedestrian Art or 100 x 27 Women Sinsombrero in the BCC of Cantabria. And highlight the individual The place of things, Sala Robayera Miengo 2018.
about the artist's works
Her latest work, the provisional architectures series, arises from the concern for man and the space she inhabits. A double language is established between the abstract background and the form that suggests two levels of reality, two different dimensions. Forms and objects of everyday life that acquire other meanings. Simple structures, strange perspectives, carbon geometries, to deal with issues of life, time, the space we occupy and the relationship with the environment and with ourselves. The tension between background and form, the game of chromatic interactions, the plastic elements (materials, textures and qualities) and the act of drawing itself, are the keys to look at my painting. It is questioned and problematized with the two-dimensionality of the canvas as if the painting aspired to become an object; in this case, a transparent architecture that evokes the inaccessible and the precarious of living, but also represents the search for our own space that invites us to "look through".
Gloria Pereda's works