Laura Nieto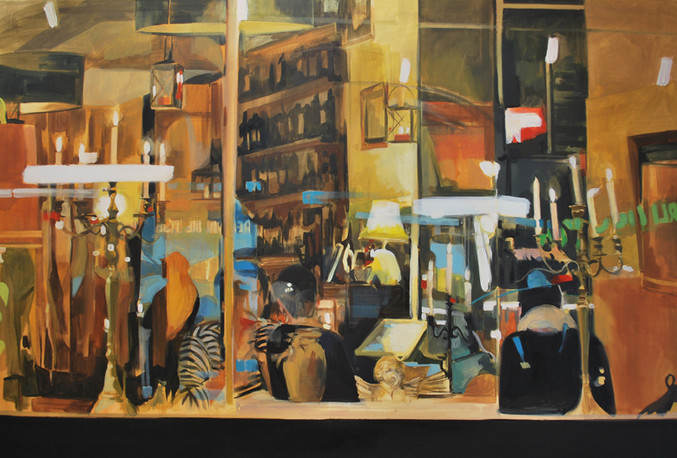 Juego de luces, 2019
Óleo y spray sobre lienzo
100 x 150 cm
Santiago de Compostela, España
Contact
Medina del Campo (Valladolid), 1978
Laura Nieto studied Fine Arts at the University of Salamanca winning several national and international scholarships and residencies after graduation. These awards offer her the opportunity to develop and showcase her work in cities such as Barcelona, Mexico City or Vítoria. Being after her last residence she decides to settle in Berlin, where she develops from 2009 a solid artistic career. She will keep her studio in the German capital for eight years, during which her artworks will be present in international contemporary art galleries and fairs in Germany and Switzerland. Almost a decade of work that ends up moving her workshop to San Sebastian in 2017, undertaking a new stage that leads her to exhibit individually at the Kutxa Kultur Plaza of Tabakalera-Donostia in 2018 and with samples in Berlin, Madrid and Santiago de Compostela between 2019-2020.
about the artist's works
Creator of human landscapes, Laura Nieto takes painting as a means to make us dream. Her works represent scenes full of life through stunning canvases that take small breaths of self-reference to turn them into a purely aesthetic experience. Pieces from the normality of the social encounter claim those moments in which we return to our humanity in the face of the madness and vertigo of our society. Scenes full of life that you get with the use of graffiti spray and with small spots that together with oil make up everyday scenes, meetings in cafes, breaths of fresh air in the street, the smell of food from a street stall and makes us dream, invites us to get into the scene and catches us.
Laura Nieto's works