Joan Hernández Pijuan
S/T, 2002.
Mixed media on paper
28 x 23 cm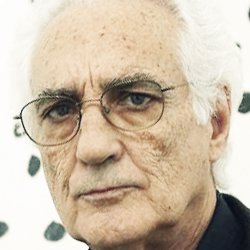 Barcelona, 1931
Joan Hernández Pijuan studied at The Llotja Advanced School of Art and Designs of Barcelona, after that he moved to Paris where he continued his studies in engraving and lithography.
Hernández Pijuan was dean of the Faculty of Fine Arts of the University of Barcelona, in 2000 he was appointed academic of the Royal Academy of San Fernando in Madrid. In 1981 he received the National Prize for Plastic Arts and in 2005 the National Graphic Art Prize. The work of Joan Hernández is present in several museums around the world such as the Museum of Contemporary Art in Barcelona, Museum of Spanish Abstract Art Cuenca, Reina Sofía Museum, Guggenheim Museum in New York, or the Museum of Modern Art of Buenos Aires, among others.