Shop artwork online
Tuesday, Apr 16
CARPETS THAT MELT OR A LOOK TO THE PAST, BY FAIG AHMED
When mastery, imagination and originality go hand in hand, we can only admire a masterpiece. This is the work of the artist Faig Ahmed, who fuses tradition with contemporaneity in his impressive braided carpets, pieces that force us to look carefully and to analyse the message that they transmit to us.
Monday, Apr 8
THREADS, NEEDLES AND FABRICS IN THE WORK OF 4 WOMEN ARTISTS
It is not the first time that we talk about the use of alternative plastic techniques to let imagination and creativity run. This is the case with threads and embroidery, which transform on this occasion into a refined form of artistic production far from its immediate use in the world of sewing. All these pieces require infinite patience and give an example of tenacity, of love for things well done, of dedication, devotion and the search for new narrative discourses that deviate from expected in the field of visual arts.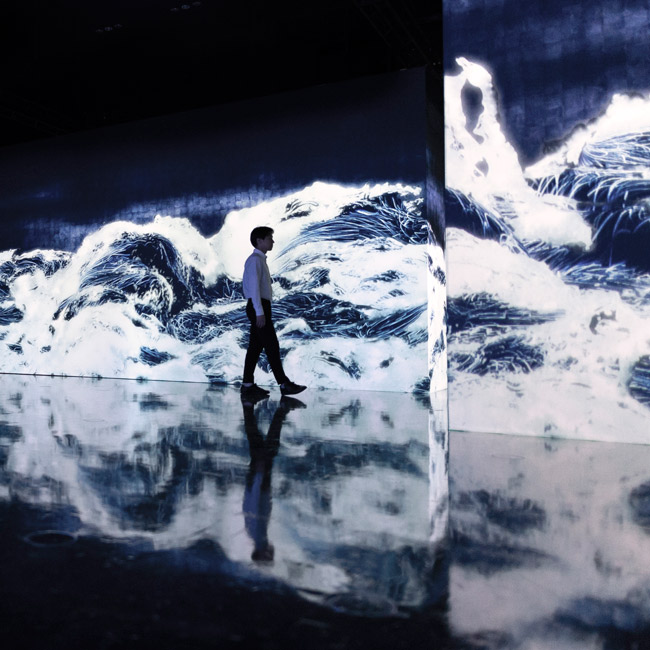 Saturday, Apr 6
WHEN DIGITAL ART BECOMES AN IMMERSIVE EXPERIENCE
The current development of art moves along paths increasingly connected with technology and digital language. Although in the beginning, the virtual works had been to a certain extent unconsidered, because they seem to play down the importance of the authors who execute their pieces with their own hands; these forms of expression have followed a constant evolution to position themselves in their place, where they deserve the same respect and admiration as traditional disciplines.