New edition Cartoons for a City in CentroCentro Cibeles
Jun 18, 2015
exhibitions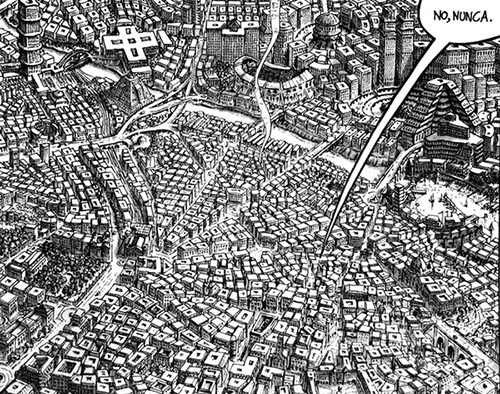 Mauro Entrialgo, Santiago Valenzuela, Carmen and Laura Pacheco, FIST, María Herreros ... the fourth floor of CentroCentro Cibeles serves as a platform to expose, every two months, the portrait that each of these artist-illustrators does to the city of Madrid, its streets, its buildings and the people who inhabit them.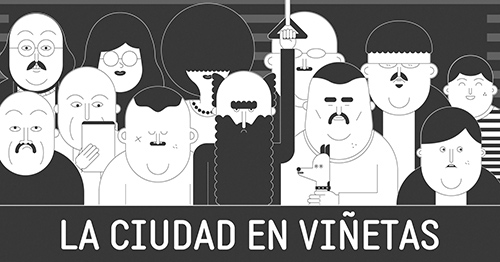 The cycle "Cartoons for a City" is 3 years old and this year, from September 25, 2014 to September 1, 2015, curated by PUÑO they participate: María Herreros from Valencia, the self-publisher of comics Davin, Galician Cristobal Fortúnez, the illustrator from Barcelona Cristina Daura and the artist from Leon Javier Arce.
María Herreros September 26 to November 16, 2014
Davin November 20, 2014 - January 24, 2015
Christopher Fortúnez January 28 to March 22, 2015
Javier Arce March 25 to May 24, 2015
Cristina Daura September 6 to September 25 2015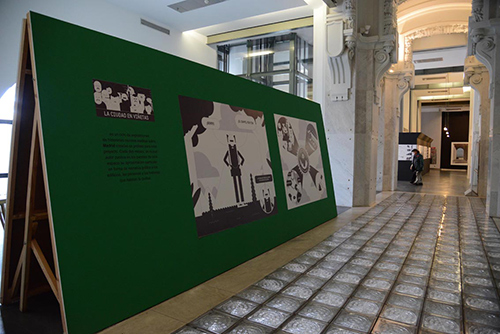 The exhibition allows visitors to enjoy unpublished materials and large size formats, hard to find in other comic shows. Since its first edition, curated by Mauro Entrialgo, the intention is to make a story of Madrid and write a multifaceted history of the city, with art, from the perspective of multiple artists.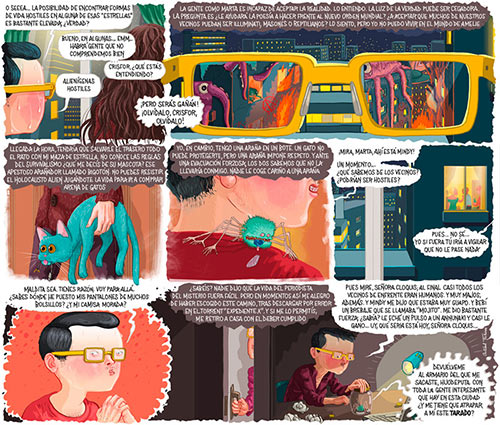 The exhibition shows unpublished works made specifically for the space, turning this project into a kind of "mural publication" in which the city is counted by sketches and you can enjoyed the walls of the space left as a record of the passage of each artist ... Among the most prominent figures, was the manga artist Yuichi Yokoyama, as guest artist by the Japan Foundation.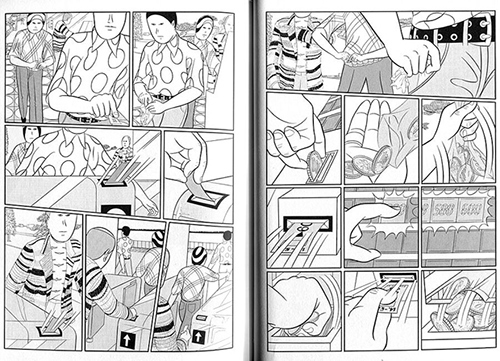 On the CentroCentros's website you can check the inscriptions for the next workshops with the artists of "Cartoons for a City".
June 14 (11 to 13h): Davin
Davin has his workshop "Big cities". A drawing workshop about cities, buildings and horizons of concrete and steel with fine tip markers. It includes development of a collective fanzine with the drawings.
June 20 (11 to 13h): Cristobal Fortúnez
From the hand of Cristobal Fortúnez we explore the question of the characters. It will address the creation and characterization of them: election of the elements that comprise it, significance and expression thereof.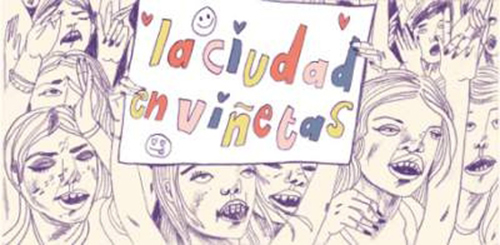 June 27 (11 to 13h): María Herreros
María Herreros proposes researching the subject of arguments. In particular the workshop invites to rummage in the biographies of each, use personal experiences and mix with fiction to narrate comic.
June 28 (11 to 13h): Javier Arce.
Javier Arce will discuss the creative restrictions and boundaries of the comic format. Will investigate what makes a comic be a comic, we analyze the bases and the classic rules that define and then we blow up.
In September, the workshops continue with Cristina Daura and the curator of the cycle, PUÑO.