ART MADRID'19 OPENS CALL FOR NATIONAL AND INTERNATIONAL GALLERIES
Apr 9, 2018
art madrid
Art Madrid Contemporary Art Fair will celebrate its fourteenth edition from 20th to 24th of February 2019. The Galería de Cristal of CentroCentro Cibeles will be for the sixth consecutive year the place of this event that consolidates and reaffirms itself annually as an essential part of the Madrid Art Week.
We turn 14 years of commitment to contemporary art and we have started to work on the next edition, that promises to incorporate very interesting novelties and initiatives. Art Madrid has always been a pioneer in the art market and aimed to respond to the demand of the sector with a strong commitment to digital presence, for that reason, it incorporates an online dissemination and sale platform that will be available to exhibitors before, during and after the Fair. This initiative will help to provide great visibility to galleries and artists, eliminating borders and expanding horizons.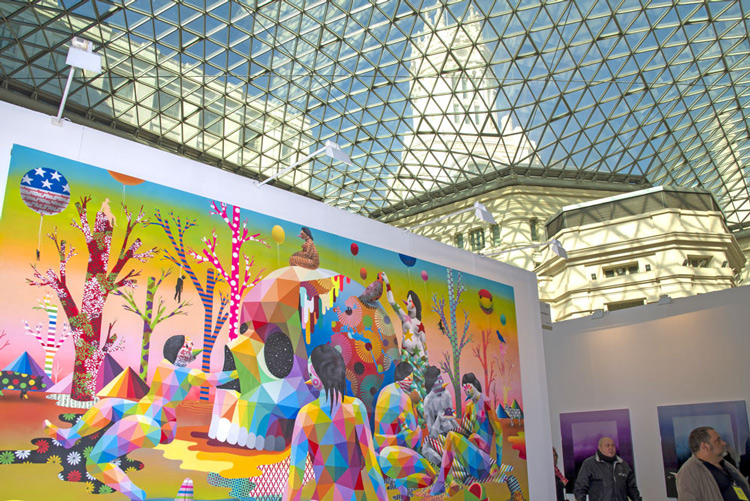 Art Madrid is a benchmark in the Art Week of Madrid, gathering more than 20,000 visitors every February, including professionals, collectors and art lovers. Every year Art Madrid works to expand its visibility beyond our borders, which has attracted a considerable number of foreign galleries that are already faithful to the proposal. In the effort to reinforce the opening of the fair to the foreign art market, in this edition 15 stands will be allocated to international galleries.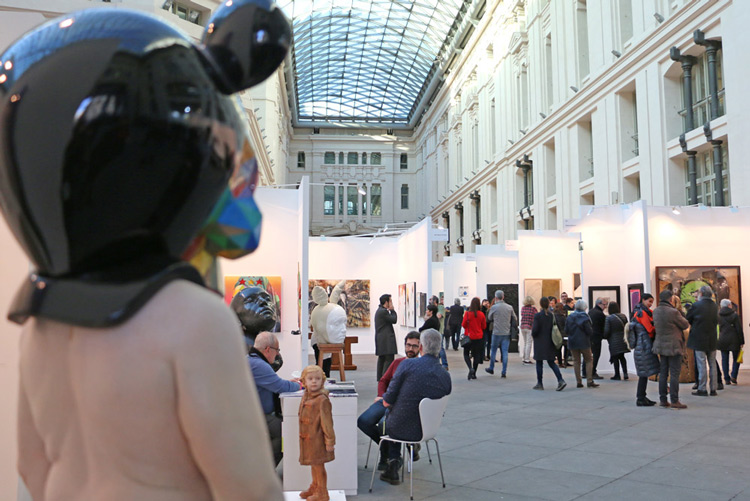 We open the application period to participate in the General Program. The fair is destined to national and international galleries specialised in contemporary and emerging art in all disciplines: painting, sculpture, photography, graphic work, video-art, installation, 3D devices… The deadline is June 30th.
With nearly 2800m2 of exhibition space, Art Madrid brings together the most recent creations of long and medium-career artists, as well as young talents and emerging art. The Galería de Cristal of CentroCentro Cibeles is the perfect setting to make the heart of the city a reference point in contemporary art, a space where professionals, collectors and the general public come together, attracted by the nearness, proximity and the freshness of the Fair.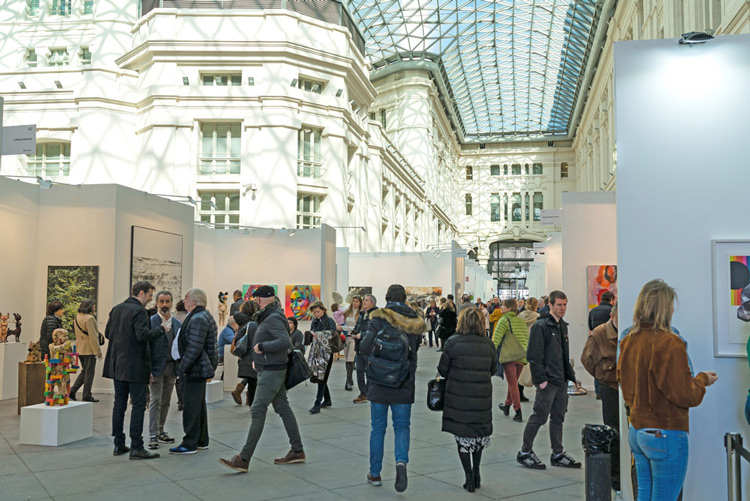 As in the last five editions, Art Madrid'19 will have a guest artist and a parallel activities program focused on a subject that reflects the concerns about contemporary art, such as the relationship between art and technology, to the issues of gender and the approach to education, some of the areas of work in previous editions. Very soon we will give you more details.