Chasmata: a Concert upon Space
Oct 3, 2017
calendar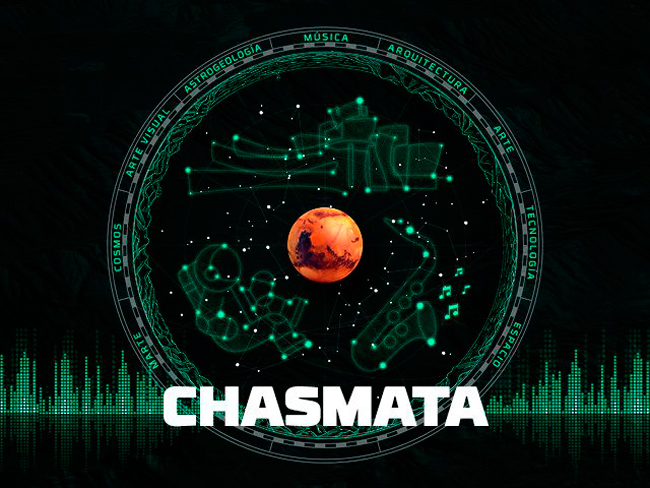 Chasmata poster. Guggenheim Museum Bilbao.
It is surprising to think of an artistic event where the European Space Agency (ESA), the astronauts Pedro Duque and Paolo Nespoli, the sculptures by Richard Serra, the International Space Station (ISS), the architecture by Frank Gehry and a sound art piece for 120 saxophonists composed especially for the occasion meet up. To this cocktail, we must add the interactive participation of the public through an app that will allow them to take part in a musical piece. And this odd mix that puts together architecture, image, sculpture and music aspires to create a dialogue with the space in which Mars is the main character.
Atrio vault, by Frank Gehry.
This "immersive" event, as the curators say, is entitled "Chasmata". It is a concert of six pieces played by 120 saxophonists spread out at different heights within the Atrio vault of the museum, which has a maximum height of 25 metres. Musicians will play with electronic instruments and during the concert, images of Mars and visual creations inspired by the astrogeology will be projected.
Richard Serra. "The Matter of Time".
Pedro Duque will be the master of ceremony and while the activity is on-going, an audiovisual message from Paolo Nespoli, now allocated in the ISS, will be shared with the world.
The event will take place next Monday 9th of October, at 20:30h. It is completely free, though tickets should be withdrawn in advance. Furthermore, the interactive mobile app is also available for downloading in the Museum web page.