"WE ARE NOT A GALLERY": HELAREA
Feb 7, 2020
art madrid
Helarea is an online art sale platform that was born from the passion for the art of its CEO Inés Luca de Tena and its directors Ana Monreal and Carlos Aguilar. They felt the need to connect the work of emerging visual artists, who are somehow out of the usual route of galleries and whose exhibition career is not positioned in the market, with individuals and professionals national and international interior design. Helarea's sponsorship work focuses on bringing the works of art of its artists to all audiences, enhancing their careers, democratising art, escaping from elitist exclusivity and promoting creativity. Helarea breaks down barriers and offers artists the possibility of living from their passion.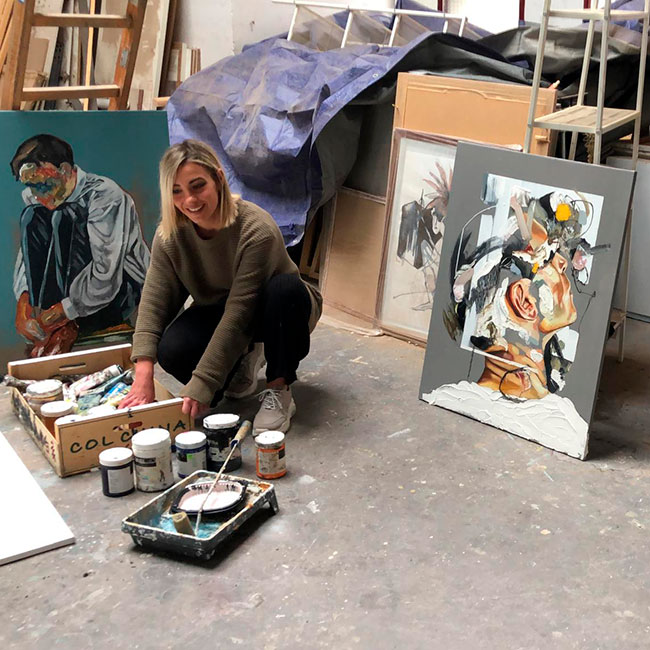 Helarea works as an e-commerce platform with simple mechanics, easy to handle for the user, facilitating the process of acquiring the works and opening a window on the productivity of professionals in the domain of decoration and interior design. At Helarea we can find artworks by emerging artists at affordable prices. The members of its team, professionals with more than 16 years of experience in the sector with a common dream: to revolutionise the form and perception of the art sector, have become true patrons, promoting the artistic production of the authors they promote.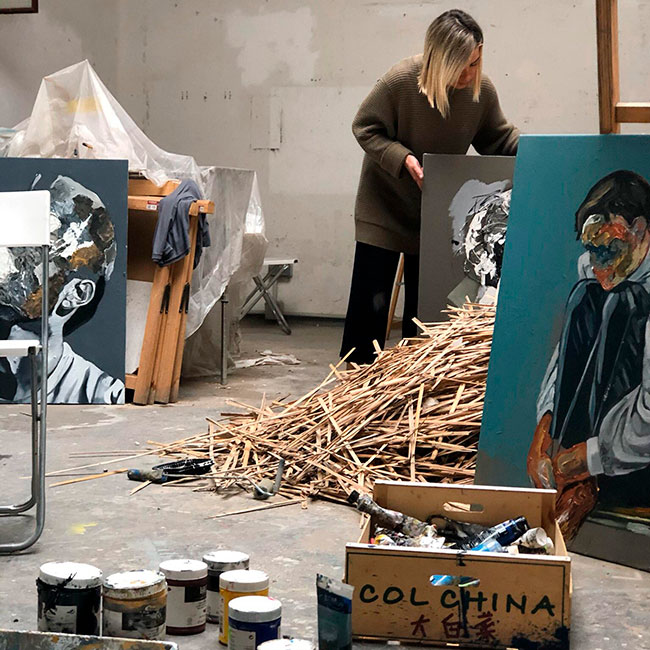 Although the platform is mainly focused on the online art market, they have a showroom where the buyer can "feel" all the talent of their artists, even offering the possibility of participating in the artwork by requesting a custom order. In this way, the artist and the buyer create together a unique and exclusive project. The most important challenge since its foundation was to bring art closer to everyone. In this way, the value of the works for sale start from a price of €80 and go up to €2,600.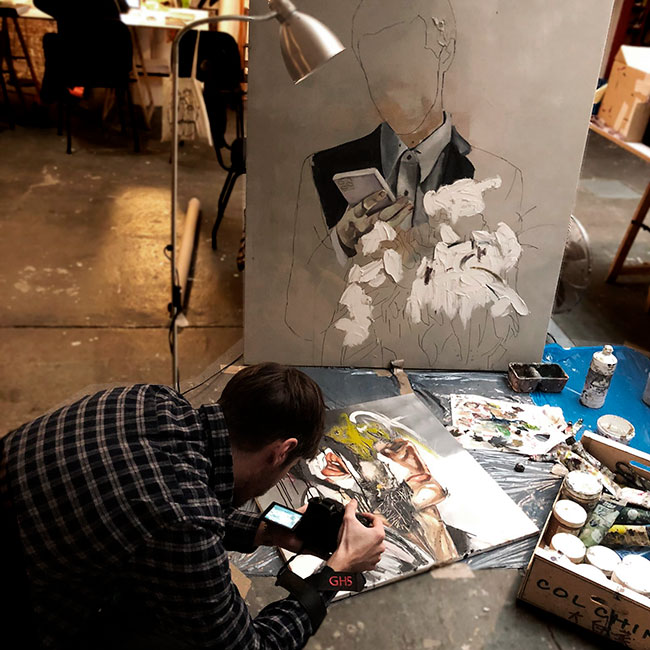 "As opposed to the large transactions of auction houses and galleries is the precarious reality of a large majority of artists who are unable to live from their production, it was then that we realised that the solution was to create a platform like Helarea, methodically structured to offer artists the possibility of a new sales channel without the need to invest their own resources while making art accessible to all audiences".
Helarea works as a supplier of artworks not only for interior design and decoration professionals but also offers the possibility of decorating their rooms and salons to hotel brands, restaurant chains and department stores. On the other hand, it promotes with its different actions, the purchase of art among young or non-initiated collectors.