A BRIDGE OF LIGHT AND SOUND IN THE OLD SALAMANCA
Jun 18, 2018
Breaking News
Last weekend Salamanca was filled with light. For the third year in a row, the festival "Luz y Vanguardias" flooded the façades of this city with projections and creations that generate a bridge between the past and the future, between historical heritage and contemporaneity.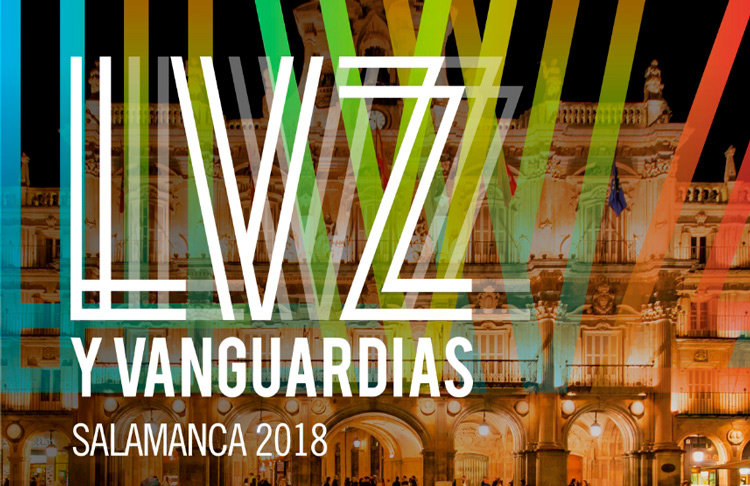 The artworks are designed to be projected on the old town of Salamanca. The City Hall (Plaza Mayor), the Casa de las Conchas, the Plaza de Anaya next to the New Cathedral and the Church of the San Esteban Convent are some of the buildings selected for this edition. In addition, the festival is structured in four sections where both young talent and international studios can fit: the guest artists section, the contest section, the young creators' section and the "Luz+" program.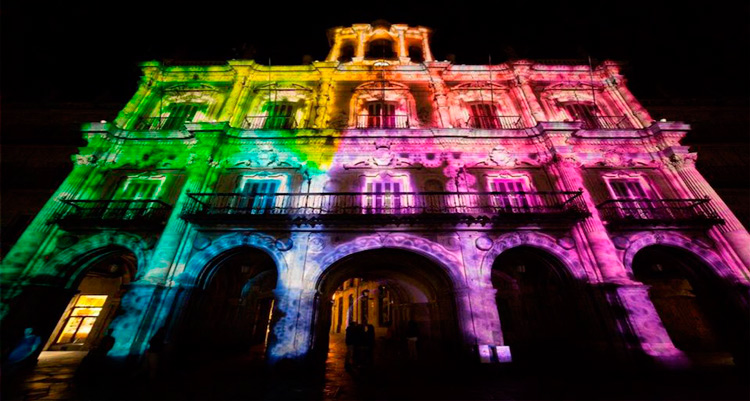 One of the highlights of the festival is the International Videomaping Contest for creative projects on the façade of the City Hall. This year there were records of participation, with works coming from all around the world: twenty-nine artists and studios from Spain, Hungary, Italy, Romania, Austria, Thailand, Canada, Mexico and Colombia. The work "Pneuma" of the studio VideomapingPro (Spain) has been the winner of this year, and the award of the public was granted to "R_Evolution", by the Mexican Jesús Gutiérrez Mercado.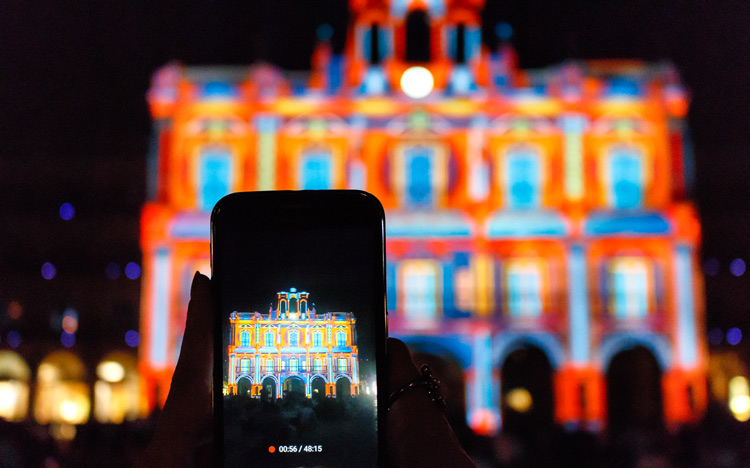 To promote young talent, the festival dedicates a section to students of the fine and audiovisual arts of the universities of the city. The selected artworks are projected on the façade of the Casa de las Conchas. In this edition, 52 students participated with 35 proposals of different themes and techniques. For its part, the "Luz+" section opens the door to the creations of several art spaces in the city that deals with the concept of light.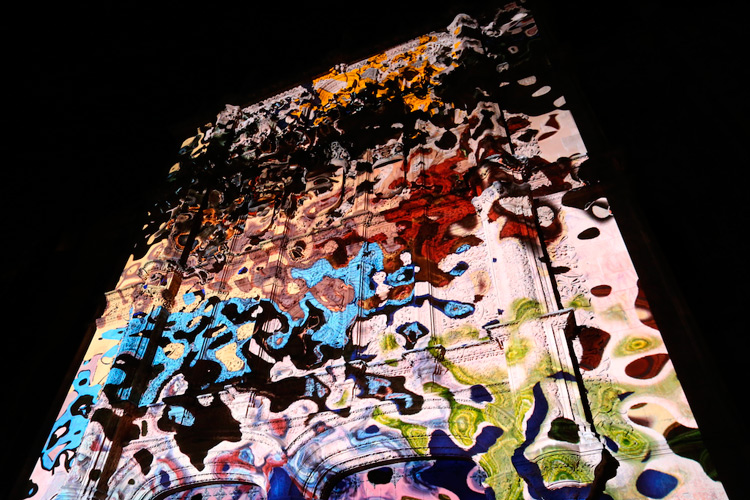 The invited artists in this edition were Juan López (Alto Maliaño, Cantabria 1979), Eugenio Ampudia (Melgar, Valladolid, 1958), Darya von Berner (Mexico, 1960) and Charles Sandison (Scotland, 1969). The common characteristic of these creators is the connection of their work with the new technologies that result in installations, videos, projections and works in public spaces.