LIGHTS, FLASHES AND ACTION IN THE HEART OF SALAMANCA
Jun 4, 2019
calendar
From June 13th to 16th, 2019, Salamanca will be the scene of the 4th edition of the Luz y Vanguardias festival, which makes the city a large-scale projection screen for video-mapping works and a meeting place for more innovative art.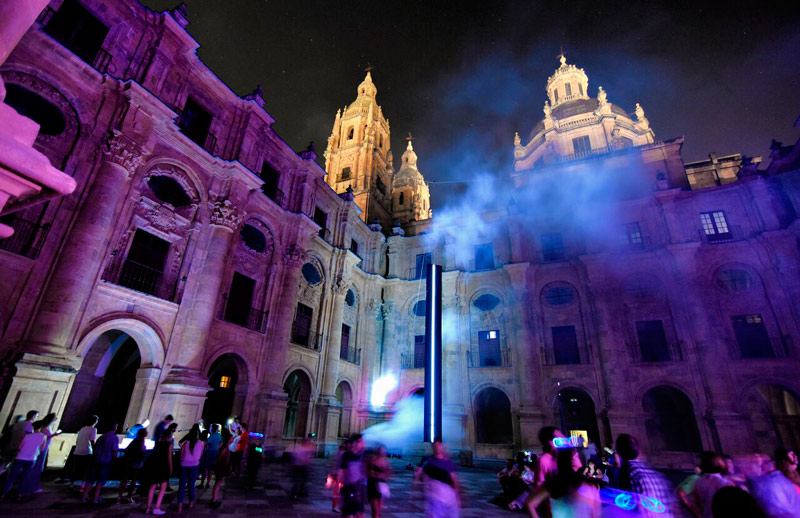 The idea started four years ago with the desire to turn Salamanca into a focus of artistic attention that went beyond the undeniable historical value of the city. The initiative is a proposal of coexistence between the past and the future, a project based on innovation to open an intercultural dialogue over time using the city itself as a field of work.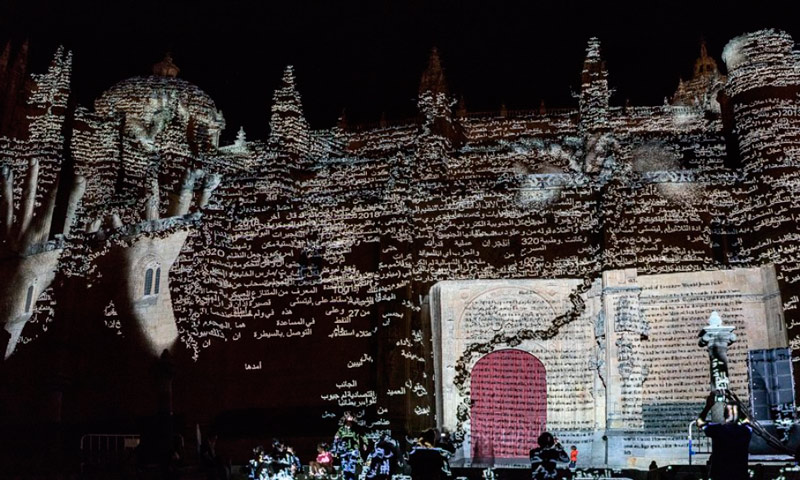 In this edition, the festival divides into four sections. First, a program to host specific video-mapping projects created exclusively for the occasion, which will be screened on the façade of the city hall, the new cathedral, the university and the Enrique Estevan bridge. There is also a section for young talents to show the works of students of the University of Salamanca. Third, an international video-art contest involving artists from 14 countries (Germany, Bulgaria, Brazil, Chile, China, Colombia, Japan, Hungary, Italy, Mexico, Thailand, Ukraine, United Kingdom and Spain), whose works will be seen on the facade of the city hall, in the Plaza Mayor. And, finally, a parallel program, "+ Luz", with the collaboration of other agents of contemporary art such as the DA2 contemporary art centre, the Espacio Nuca multidisciplinary space, the Venancio Blanco Foundation and the cultural space La Salchichería. As a novelty, + Luz will add this year the participation of the Museum of Automotive History of Salamanca and the School of Art and Superior of Conservation and Restoration of Salamanca.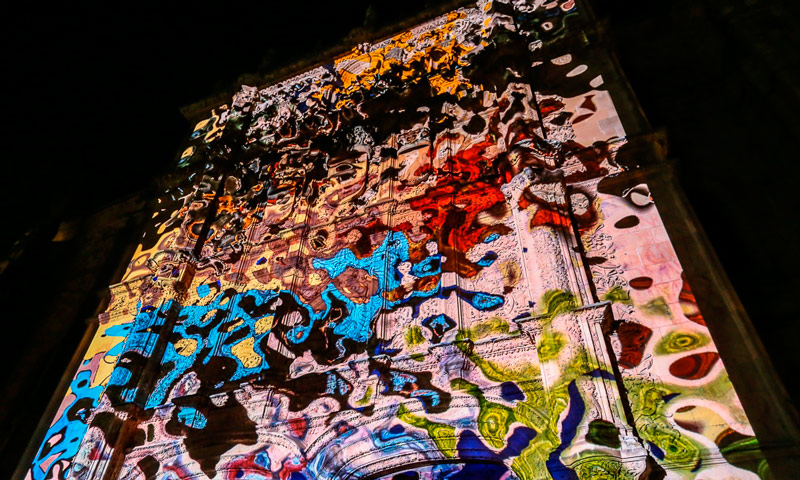 For four days, Salamanca becomes an interactive city, full of colours and light. Besides, this year has two exceptional ambassadors as guest artists: the multimedia artist and National Photography Award José Manuel Ballester, and the experimental creator who plays with visual projections, Javier Riera.
Furthermore, this year, the festival has been selected to participate in the international iMap Bucharest contest, which annually selects the best proposals from around the world working in this discipline.