DI_FOOD Spanish Design for Food
Jul 9, 2015
exhibitions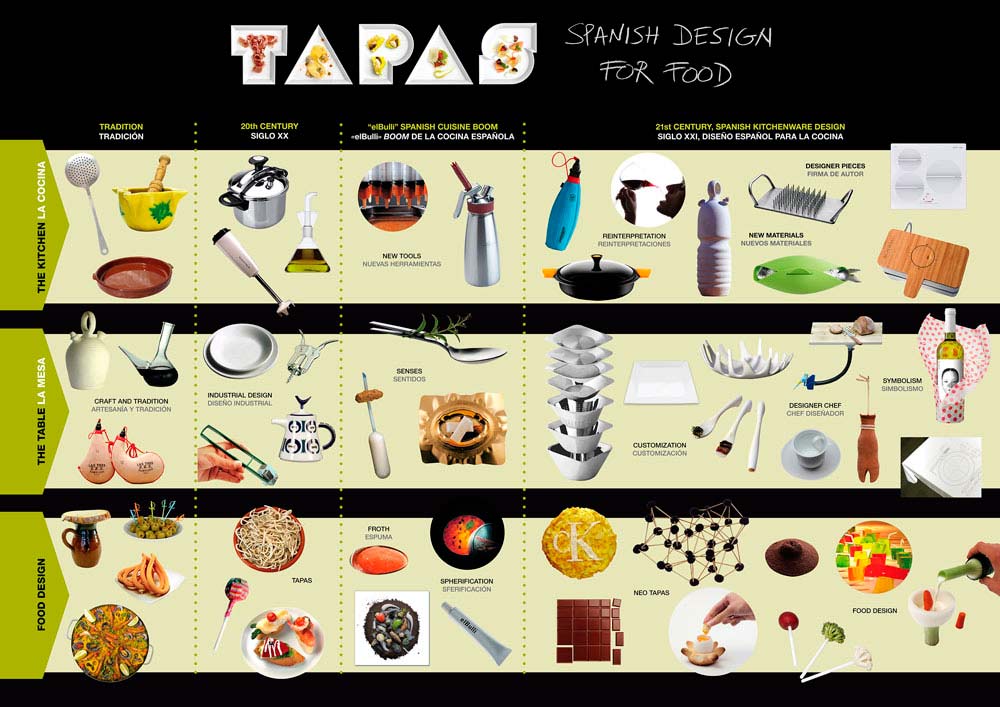 Gastronomy and design can be enjoyed at the Central Design / DIMAD Matadero Madrid thanks to DI_FOOD proposals, an initiative of the Madrid Designers Association to explore all possible interactions between these two disciplines.Search dining experiences, share them with the public, create new relationships between artists, designers, chefs and food...
DI_FOOD promotes synergies between gastronomy and design, workshops, lectures, demonstrations and exhibitions with designers as Luis Úrculo or Marre Moerel and chefs as Sacha Hormaechea responsible for the kitchens of Sacha, to generate, for example, Tapas As Haikus or Foodigamis with Japanese cook Yoka Kamada and Origlam origami teacher.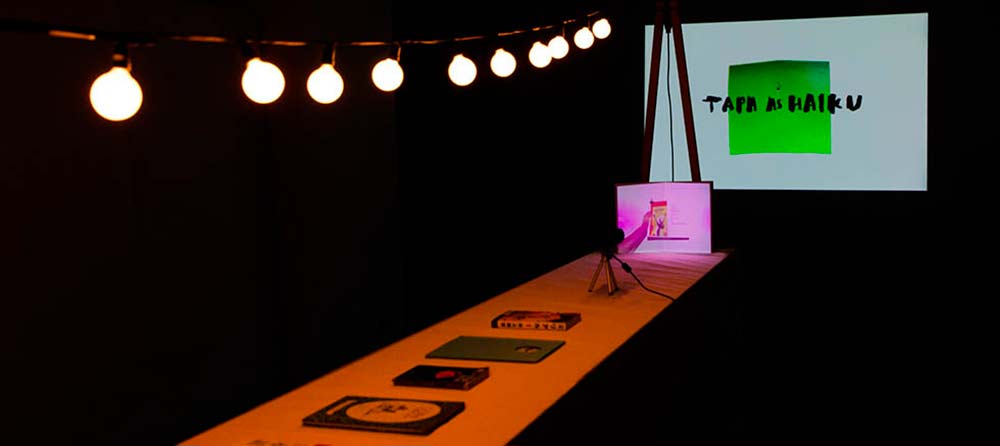 Now, until July 19, within the framework of DI_FOOD, you can taste the TAPAS exhibition, curated by Juli Capella, which you can see some of the great icons of Spanish design linked to gastronomy. A tour divided into 4 areas: Kitchen, Table, Food and Wine, which shows how design, tradition, cuisine, science, art, art and innovation have helped solve many issues related to food.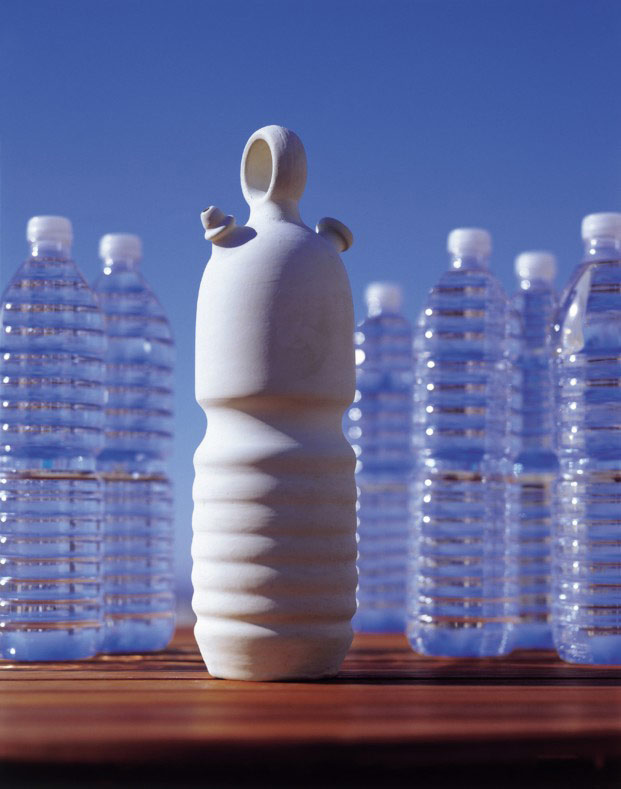 Botijo La Siesta de Héctor Serrano y La Mediterránea.
The exhibition highlights how the Spanish culture has made inventions and ingenious solutions throughout its history, and also artistic and functional solutions that have become showpieces and subject of analysis. The pieces range from the smallest object as dishes, furniture and interior decoration of restaurants, up to the architecture with unique examples as the Spanish wineries. Not forgetting biggest names in Spanish cuisine whose techniques have revolutionized the world of gastronomy and have encouraged the design of new tools and utensils.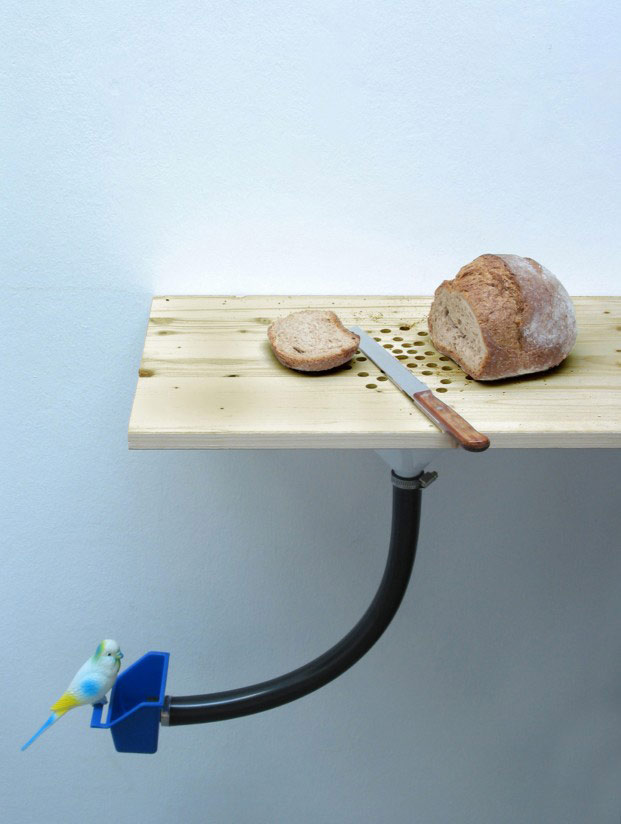 Tabla para cortar pan de Curro Claret.
And they do not stop, because in September will present "Big Food / Grrrreat market", a gastronomic three-day event with the most innovative ideas that arise when attaching great gastronomy with great design. A full sample of experimentation, imagination and talent at the service of taste.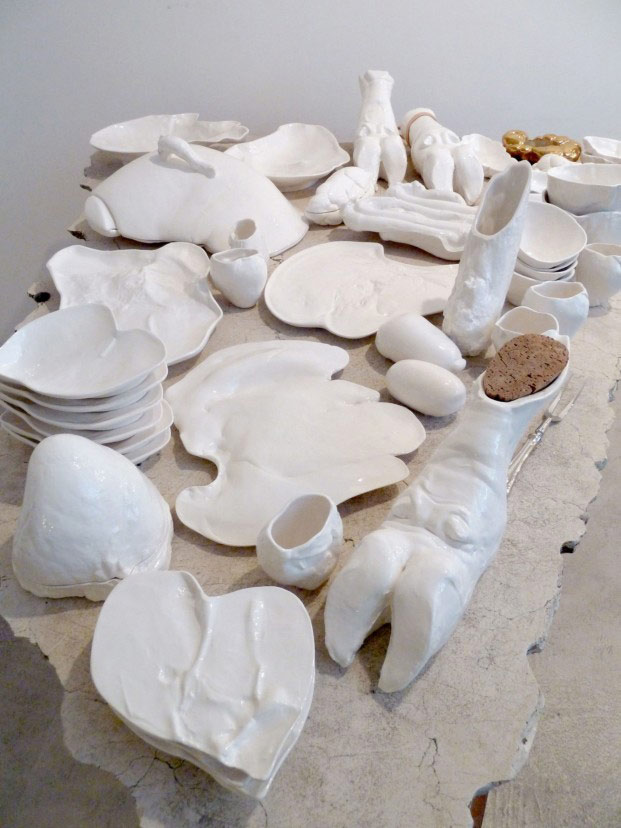 Vajilla Food on The Table de Marre Moerel.