Starts the third edition of Art Lima Contemporary Art Fair
Apr 23, 2015
Breaking News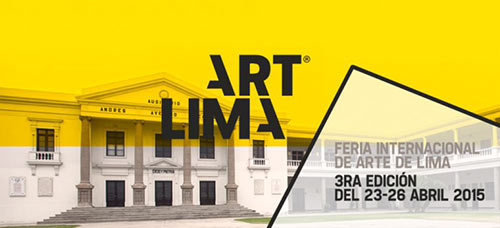 It has become the most important event of the Peruvian contemporary art and the engine of his nascent market, Art Lima celebrates its third edition between 23 and 26 April at the School of Army War Peru (ESGE), a space dedicated to the tradition that opens to the latest trends in artistic creation.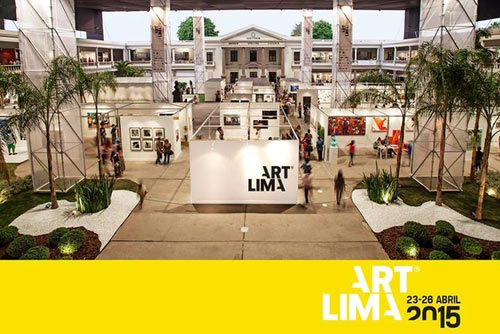 "We want to educate people, remind them, for example, that art was in his life before writing, we drew when we were children and the formal education it is moving apart from this field of magic, dreams and creativity." With these words, a real statement of intent by Laura Fernández, creative director of Art Lima, starts the third edition of the most important contemporary art fair in Peru.
In this issue are involved 58 galleries from 16 countries in 6 distinct sections such as "Principal", with 41 galleries of long career from different cities of the world and selected by the evaluation committee of the fair; "Solo Show Contemporary Art", with 8 artists with a new and unique approach to the fair; "Solo Show Photography", curated by Christian Bendayán under the slogan Amazonismos; "Cabinets", consists of 5 installative proposals and performances; "Project Rooms", curated by the Spanish Octavio Zaya and "Platform" with 10 emerging galleries, with a maximum of four years of management .. Art Lima, according to your organization, is already "a show that works as the most important catalyst of the Creative industry of Peru ".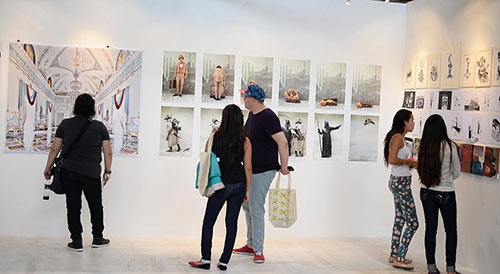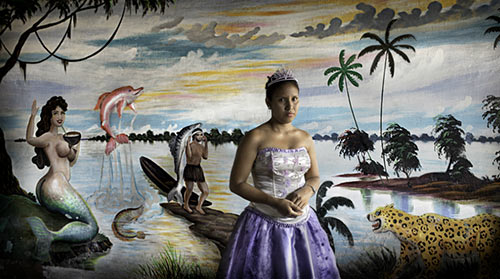 Fotografía del Programa Solo Show Fotografía - Aamazonismos.
With artists and galleries from Argentina, Belgium, Bolivia, Brazil, Chile, Colombia, Costa Rica, El Salvador, United States, France, Israel, Mexico, Panama, Peru and Venezuela, included the presence of a large representation of Spanish galleries as Fernando Pradilla (Madrid), Space Valverde (Madrid), 6más1 (Madrid), Married Santapau (Madrid), Ponce + Robles (Madrid), Xavier Fiol (Palma de Mallorca), Imaginart (Barcelona), Poligrafa Graphic Work (Barcelona), T20 (Murcia) and Trinta (Santiago de Compostela), at the Principal Program and Cervantes6-Art Space (Madrid) in the Platform section.
In parallel to the fair, there are many activities as the conference program entitled "Art Lima Spekas" directed by the Spanish gallerist Eva Ruiz and focused on collecting and museums highlights.
Obra del peruano José Tola.