ART MADRID CLOSES ITS 17TH EDITION WITH A SIGNIFICANT INCREASE IN ATTENDANCE AND SALES
Mar 14, 2022
art madrid
The seventeenth edition of Art Madrid, which was held in the Galería de Cristal of the Palacio de Cibeles from 23 to 27 February, closed its 17th edition with more than 16,000 visitors, a similar figure prior to the pandemic. The fair was attended by, among others: Andrea Levy, Delegate for Culture, Tourism, and Sport of Madrid City Council; Begoña Villacís, Deputy Mayoress of Madrid City Council; several Ambassadors; representatives of museums from all over Spain; and heads of important national and international collections.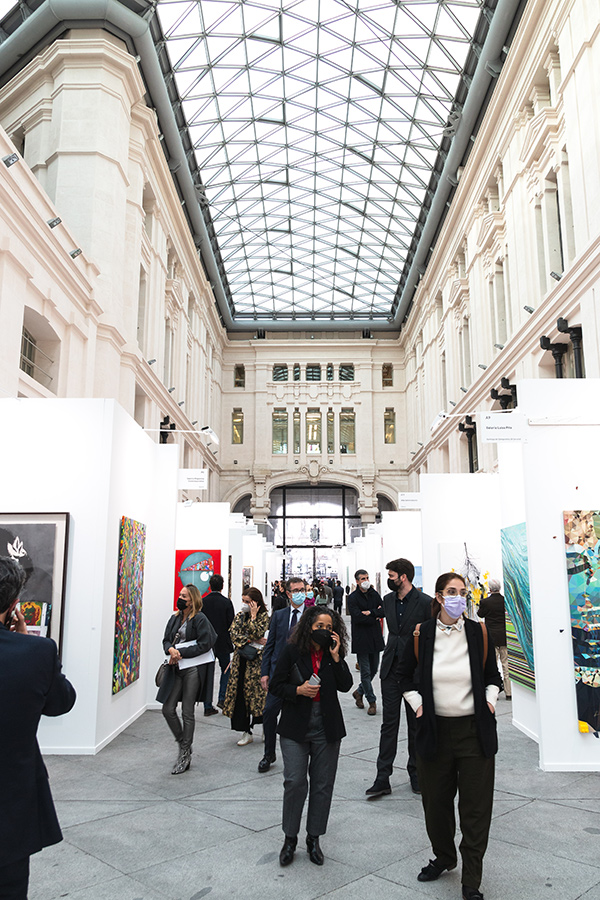 Alberto Cornejo, director of ART MADRID, says: "We are very satisfied with the results of this edition. After these years of uncertainty due to the pandemic, we are happy to see that the public and collectors continue to respond to the fair with the same enthusiasm as in previous years". And he adds: "It is interesting to note that sales at this edition have been very important, which means a remarkable dynamization of the Spanish art market". In this respect, it is worth noting that our VIP program of advice for collectors, directed by Ana Suárez Gisbert, has been a great success, providing a service to experienced collectors and generating new buyers.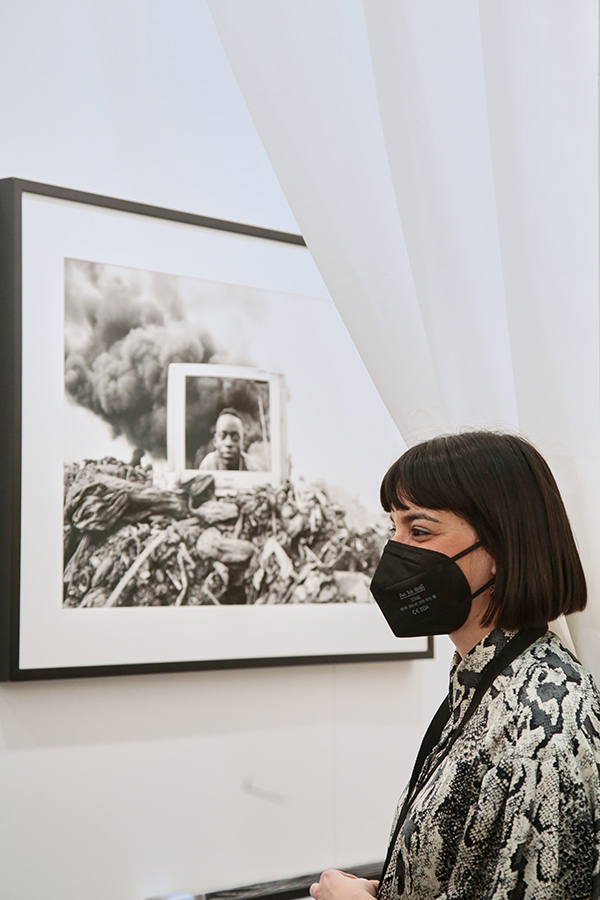 The selection of 35 galleries at ART MADRID'22 was made up of: 3 Punts Galeria (Barcelona), Alba Cabrera Gallery (Valencia), Arena Martínez Projects (Madrid), Art Lounge Gallery (Lisbon), ARTITLEDcontemporary (Herpen), Aurora Vigil-Escalera (Gijón), Collage Habana (La Habana), DDR Art Gallery (Madrid), Dr. Robot Gallery (Valencia), FLECHA (Madrid), Galería BAT alberto cornejo (Madrid), Galería de la Bálgoma (Madrid), Galería Espiral (Noja), Galería Hispánica Contemporánea (Madrid-Mx DF), Galería Jorge Alcolea (Madrid), Galería Kreisler (Madrid), Galería La Aurora (Murcia), Galería Luisa Pita (Santiago de Compostela), Galeria São Mamede (Lisbon), Galerie Alex Serra (Köln), Galerie LJ (Paris), GÄRNA Art Gallery (Madrid), Helarea (Madrid), Inéditad (Barcelona), Jackie Shor Arte (São Paulo), Kur Art Gallery (San Sebastián), MA Arte Contemporáneo (Palma), Marita Segovia (Madrid), Moret Art (A Coruña), Nuno Sacramento (Ílhavo), Rodrigo Juarranz (Aranda de Duero), Shiras Galería (Valencia), Studija Mindiuzarte/Kaunas (Kaunas), Víctor Lope Arte Contemporáneo (Barcelona), Yiri Arts (Taipei).
The Fair consolidates the proposal "One Shot Collectors", an initiative that encompasses a collecting program directed by the advisor Ana Suárez Gisbert and the curatorial route ICONOSFERA, coordinated for the second consecutive year by the critic and independent curator Natalia Alonso Arduengo. Regarding this initiative, Gabriela Correa and Nuria Blanco, directors of the Kreisler (Madrid) and Moret Art (A Coruña) galleries respectively, both veterans of the fair, point out that the collectors' program is a very beneficial service that helps to boost sales during the fair and even in the days following the fair.
The Parisian gallery LJ Galerie, in its second year at the fair, makes a positive balance of its participation. Its director, Adeline Jeudy affirms that on the first day of the fair they already sold an important piece by Léo Caillard (the artist whose work was the image of the poster for this edition), and some works to new collectors. "The fair has a large number of visitors, an interesting public that is very open to buying works at a considerable price and by artists who are little known in Spain. We have also noticed the presence of an amateur public that is very interested in the work of the artists we present".
The Brazilian gallery Jackie Shor, participating for the first time in Art Madrid, also obtained good results in terms of sales. All the works presented at the stand by their youngest artist, Isabella Despujols, were sold. Most of the sales were made to local or foreign clients residing in Madrid. Moreover, its directors comment that "Art Madrid is a fair that attracts a diverse public profile, and that is very interesting".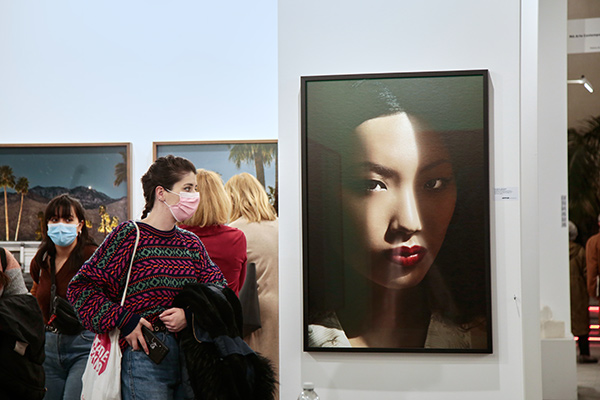 DDR Art Gallery (Madrid), sold works by the four artists in its exhibition proposal. The gallery sold two large pieces by the Venezuelan artist Roger Sanguino, both of which will form part of two very important collections in Spain. The acquisition of two of the "avatars" by the artist Roberto López Martín, also by renowned collectors, and the great interest generated by the work "Los refugiados en las Meninas de Velázquez", by the photographer David Delgado Ruiz, also stand out.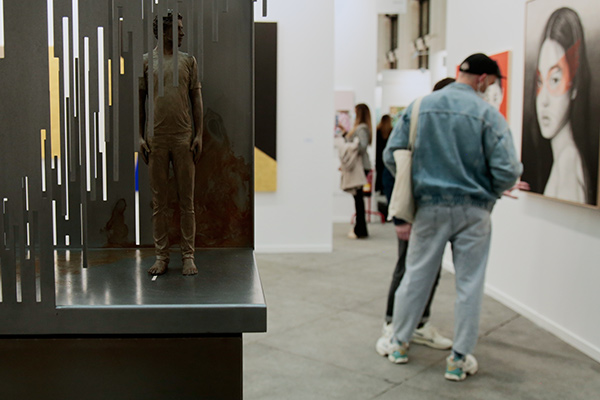 This edition featured more than 190 national and international artists, including young artists such as the Russian Costa Gorelov (Dr.Robot Gallery) and the Portuguese Carolina Serrano (Alex Serra Galerie), and other mid-career artists such as Kepa Garraza (Víctor Lope Arte Contemporáneo) and Juana González (Arena Martínes Projects), both national artists.
ART MADRID has been sponsored by One Shot Hotels, Liquitex and Catawiki; and with the collaboration of the Proyector platform; 9915. Contemporary Art Collectors Association; and the photographic entrepreneurship school Too Many Flash.