DON'T MISS THE CATALOGUE OF ART MADRID'19
Mar 20, 2019
art madrid
All the information of the participating artists and galleries, the texts of the curator Nerea Ubieto for each of the projects of the One Project program, the compilation of our program of activities dedicated to video art and the presentation of the guest artist of this edition Rubén Martín of Lucas.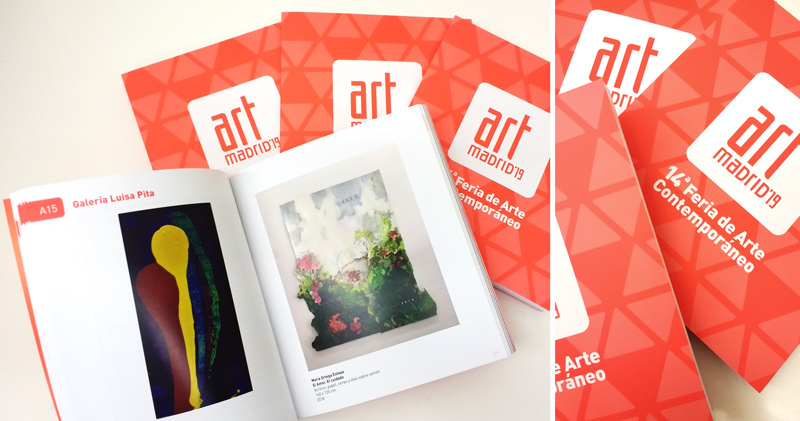 The catalogue includes a selection of the artworks present at the fair and much more information about the event so that it becomes a good memory of the last edition 2019.
Whether you visited the fair or you did not have the opportunity, the Art Madrid'19 catalogue is an excellent way to get to know the artists and the main works of the 14th edition.
The price is € 15, including shipping and VAT.