El espíritu de la pintura, by Cai Guo-Qiang
Oct 17, 2017
exhibitions
Cai Guo-Qiang. Photo ©Javier Molina
The Chinese artist Cai Guo-Qiang is an internationally recognised character, among other things because of his admiration for the classic Spanish masters. He has inspired himself several times by Goya's work for his proposals, and his devotion to El Greco led him to reproduce a part of his vital path, passing through Crete, Venice, Madrid and Toledo, with the wish of soaking up of an experience that allowed him to know the artist better and capture these life lessons on his work.

Cai Guo-Qiang, Last Carnival, 2017. Photo by Yvonne Zhao, courtesy Cai Studio.
Guo-Qiang is known as the artist of the gunpowder. His artworks enclose all the strength of the free impulse, the gesture into the air and the intention of feelings. Not for nothing, this artist is also a pyrotechnic worker, and he has known how to incorporate the ignition powder in his creations. The result remembers many times the fireworks exploding up in the air but represented on a canvas.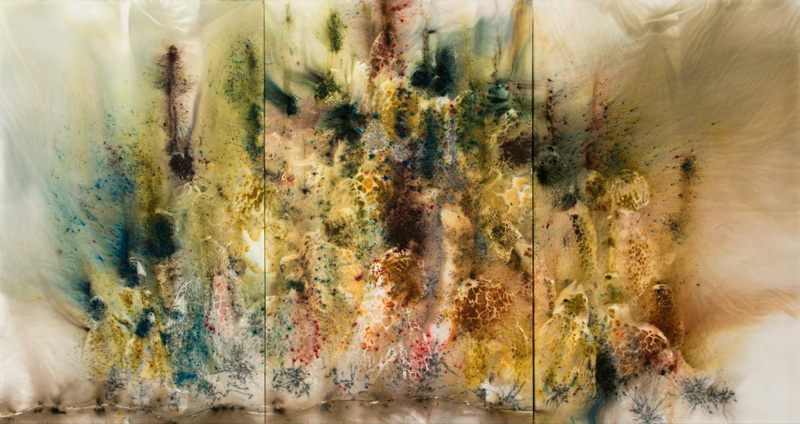 Cai Guo-Qiang, Mountain in Heat, 2016. Photo by Yvonne Zhao, courtesy Cai Studio.
For this exhibition, Guo-Qiang enclosed himself for the months of September and October inside the Salón de Reinos of the museum to turn it into a temporary studio. The result of this intense work will open to the public on the 25th. The key piece of the showing is a monumental artwork that the artist will complete live, entitled "El espíritu de la pintura". This exhibition suggests a dialogue with some of the masters now kept on the Prado, like Tiziano, Velázquez, Rubens, Goya or El Greco, with which the artist attempts to strengthen links between the East and the West regarding their ways of understanding art.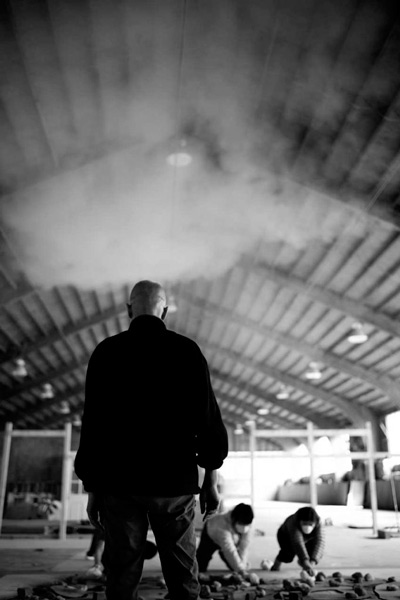 Making-of of the documentary "El espíritu de la pintura", directed by Isabel Coixet.
Along with the showing, we count on a full-length film-documentary directed by Isabel Coixet regarding the artist and his work. The film, produced by the museum, was shot during the months when Guo-Qiang was working in the Sala de los Reinos. A reduced version of the documentary will be projected while the exhibition is ongoing. To Coixet, it has been the right opportunity to know more in detail the creative processes of this spiritual artist and to gather these impressions on a film that makes accessible to the public the fascination that Guo-Qiang awakes.