American Impresionism, first exhibition in Thyssen Museum (Madrid)
Oct 16, 2014
art madrid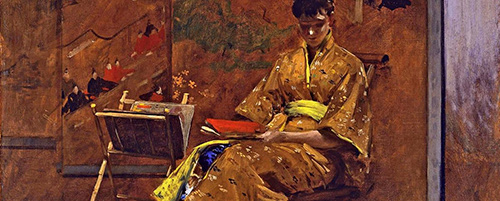 The transience effect, the bold and loosed brushwork, the brightness and colors of French Impressionism... The American artists were fascinated for all these facts at the late nineteenth century. Now, the Thyssen Museum in Madrid organize the first exhibition about the expansion of th Impressionism in North America, with works by Singer Sargent, Theodore Robinson, Mary Cassatt and Childe Hassan among other great masters.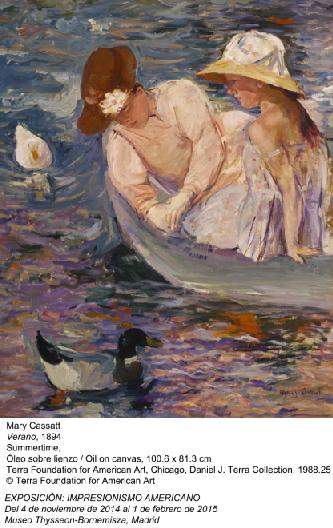 Curated by Catherine Bourguignon, American Impressionism comes to Madrid after passing through the Musée des Impressionnismes Giverny and the National Gallery of Scotland. There are about 80 paintings that recall the discovery of the palette and the Impressionist movement in the USA, between 1880 and 1890 and how those same artists adapted the style to your own concerns and experiences from 1900.
John Singer Sargent, Theodore Robinson, William Merritt Chase, Childe Hassan, Mary Cassatt, James McNeill Whistler, John Henry Twachtman... probably discovered Monet and Renoir in the exhibition on French Impressionism organized in New York in 1886 by Paul Durand-Ruel , one of the most important art dealers of the time. It was such an "impression" that many of the americans decided to travel to Paris to "live" Impressionism in person.
In American Impressionism, the Thyssen Museum and its curator have decided that the works of American Impressionists coexist with those of the French masters as a visual dialogue between the two movements and to show their similarities and disagreements.
American Impressionism will be at the Thyssen Museum in Madrid since November 4, 2014 until February 1, 2015.