FRIDA KAHLO AND HER VINTAGE ESTHETIC
Dec 13, 2016
exhibitions
Prosthetics 1953. Photo: Miguel Tovar
Frida Kahlo, the feminist muse of S.XX. Her intense and unfortunate life contrasts with the energy and expressiveness of her work. The people was cataloged as a surrealist artist, but she did not even label herself. She managed to grant the great Diego Rivera the nickname of "the husband of ..." This timeless muse still gives much to speak 62 years after his death. Her personal style is a reference in popular culture and the Museum Frida Kahlo has taken advantage of this characteristic aesthetic to pay homage.
View of the room 2. Photo: Miguel Tovar
The exhibition "The appearances deceive: Frida Kahlo's dresses" is the first exhibition exhibited in the artist's museum about her wardrobe. With this new interpretation, her curator Circe Henestrosa Conoan, has wanted to make the visitor share the full strength of Mexican style. The wardrobe, discovered in 2004 in the artist's bathroom, explore her identity and fosters the visual imagery of traditional clothing.
This exhibition has reopened the debate of contemporary fashion since these clothes have inspired the great designers of the most current fashion world. Some of them are Ricardo Tisci or Jean Paul Gaultier. The latter premiered a collection inspired by her in the 1998 titled "Homage to Frida Kahlo"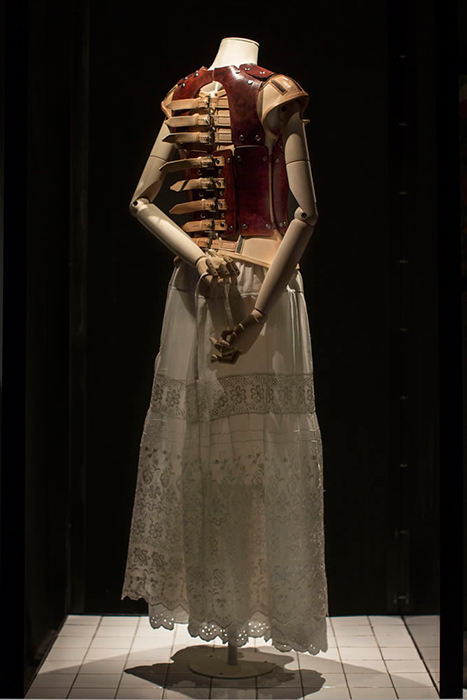 Dai Rees. Photo: Miguel Tovar
Frida's political and cultural convictions have always been in focus, her impulse to revolution and her involvement in the diffusion of Mexican culture are a reference. This exhibition, shows tradition and disability, places them as pillars that have laid the foundations of the new base of popular culture and extol the figure of the artist. Not only can we know the frida revolutionary, but it brings us closer to a more human frida being able to admire her personal and more characteristic objects.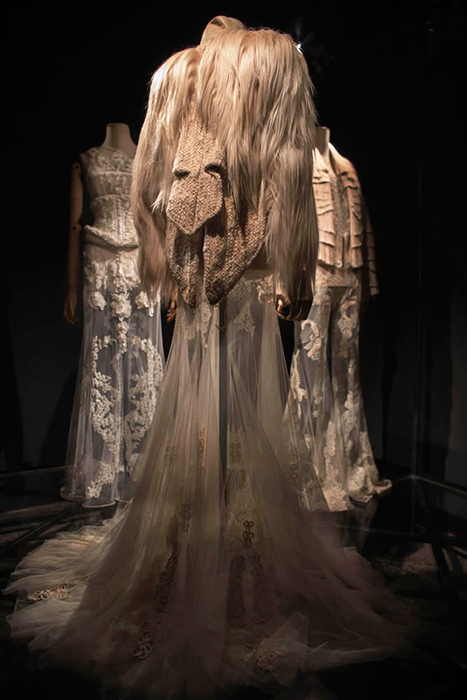 Givenchy. Photo: Miguel Tovar
The search for his identity is remarked with the Tetuhana history that showed with her daily attire. Strength and momentum are the nutrients and art his word. The influence he has achieved can only be explained by these small gifts that have left us to all those who we declare ourselves fervent followers. You can enjoy the exhibition until the end of 2016 at the Museum that bears his name in Mexico, if you are in the area do not miss this opportunity.