The lines of destiny of Marina Vargas
Jul 14, 2016
exhibitions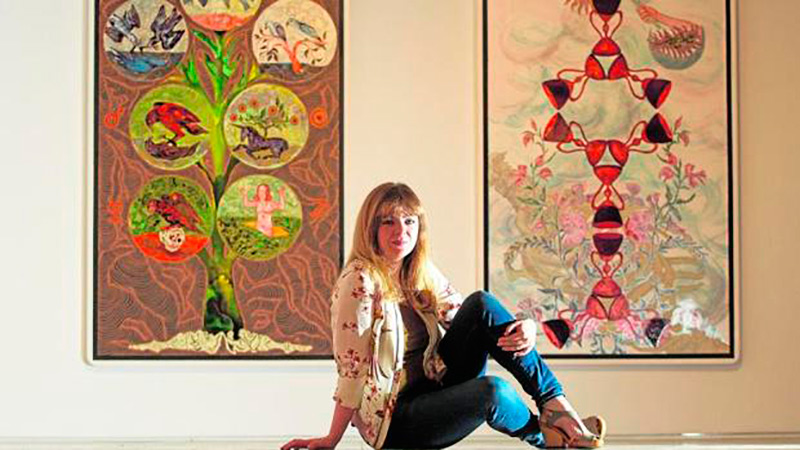 A thin invisible line connects in the space-time a run of Tarot cards, two ceramic vases of Alcora from eighteenth century and a cover of the magazine Blanco y Negro dated 1930. The artist who has drawn that golden line is Marina Vargas (Granada, 1980).
As the protagonist of the program Connections in its eleventh edition, Vargas submitted a proposal which connect two works: one from the Collection of the Banco Santander Foundation and other from the funds of the ABC Museum. In this case the vases and the cover (by the way, by Angels Torner Cervera, one of the pioneer women of Spanish graphic design) were integrated into the exhibition "Lines of Destiny" through a third element, a deck of Tarot de Marseille. The magic was served.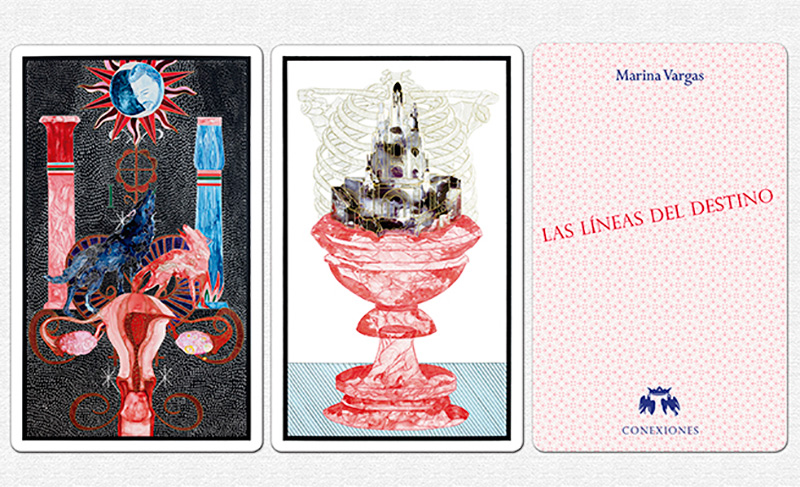 Marina Vargas was inspired by a real Tarot reading (a video can also be enjoyed in the sample) and she has reinterpreted the 9 cards that came out that way and marked her destiny. Her version of the arcana is marked by her arabesques, her lines, the "guts" that fill the original drawing and fill it with mythology, symbols and traditional beliefs, witchcraft and Santeria, mixed with language more cultured art .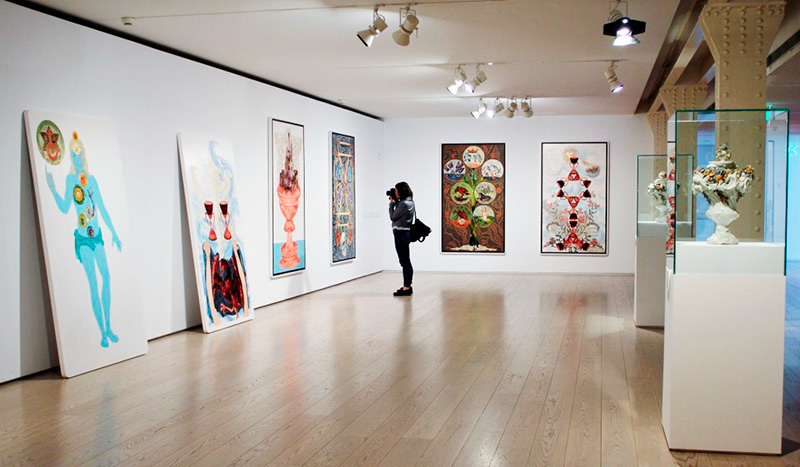 Some of the 9 pieces, enlarged and placed on wooden supports, are deliberately taken down and they rest on the floor because the artist wanted to finish them in situ so that the viewer can also enjoy the creative process and the transformation of the works.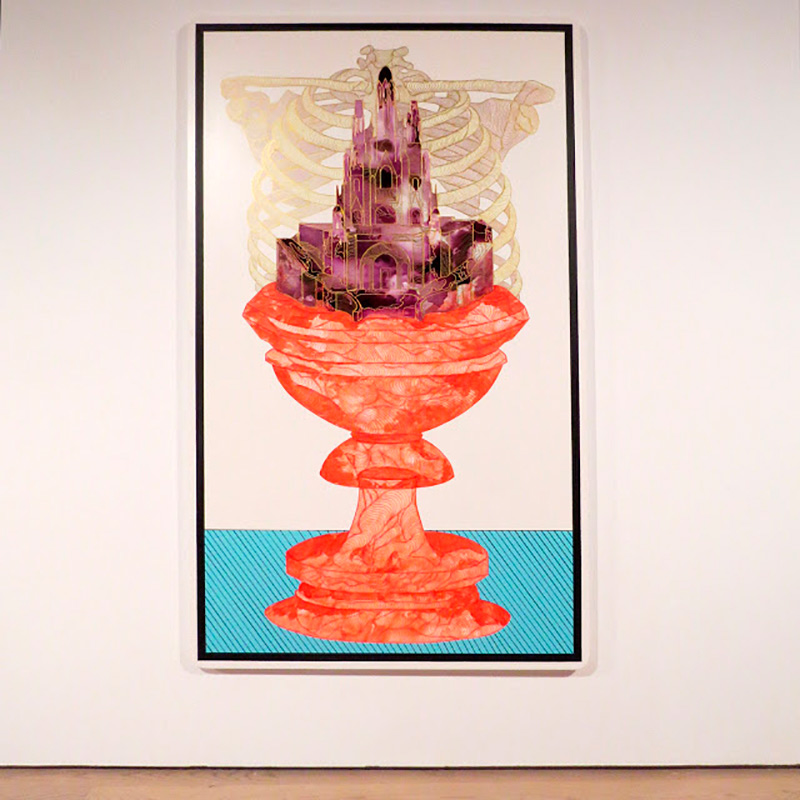 The Connections program offers mid-career artists the opportunity to present a broad sample in a not galleristic institutional space, and invites them to show projects based on the drawing as a basic format and inspired by works from the Museum's collections and the foundation.
"Lines of Destiny" will be in the ABC Museum of Illustration (Madrid) until 25 September 2016.