Marc Calzada gallery in Art Madrid\'15
Jan 30, 2015
art madrid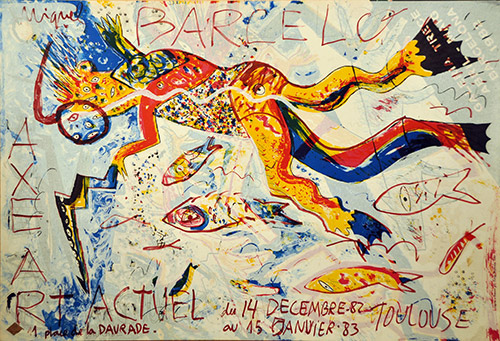 Sin título. Miquel Barceló.
Marc Calzada gallery
has 9 years in Barcelona offering a perfect blend of modern and contemporary art. In these nearly two decades he has participated in numerous national art fairs in order to support the collecting with works by artists with extensive experience and an equally undeniable projection. The gallery focuses mainly on the vanguards of the first half of the twentieth century and contemporary art.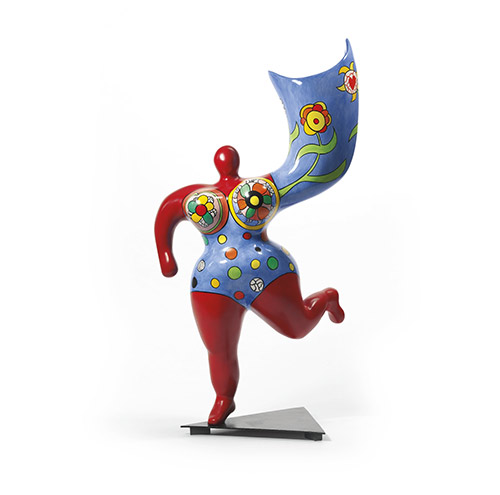 L' Ange Vase. Niki de Saint Phalle.
In Art Madrid'15 we will enjoy art works of Pierre Alechinsky, Niki de Saint Phalle, AR Penck, Miquel Barceló, Antoni Tàpies and Joan Miró.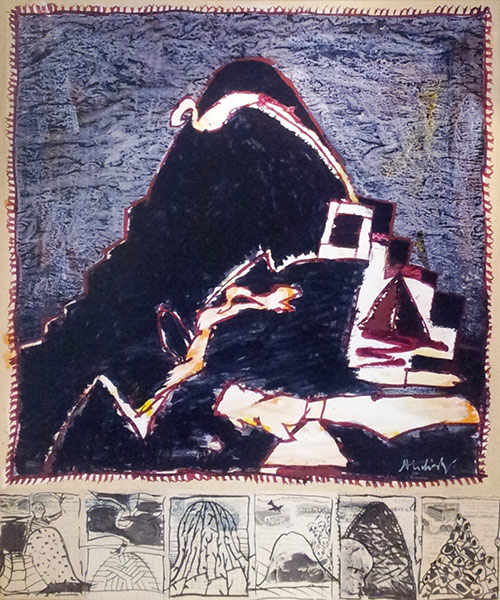 Terril. Pierre Alechinsky
Pierre Alechinsky was born in Brussels in 1927. Painter and engraver whose style is gestural, vigorous, close to abstract expressionism, but with elements what approach it to surrealism. He was one of the leading members of the Cobra group, founded in 1948 by Asger Jorn, Karl Appel, Christian Dotremont, Constant and Corneille, among other artists. After the dissolution of Cobra, in 1951, he traveled to Paris where he studied etching techniques. In 1955 a trip to Japan makes a change in his career and begins to surround his paintings with margin notes, filling their works with parallel narratives. Some of his recurring themes are oriental traits, children's drawings and cave paintings. His work is included in collections such as the Fine Arts Museum of San Francisco and the Reina Sofia Museum in Madrid.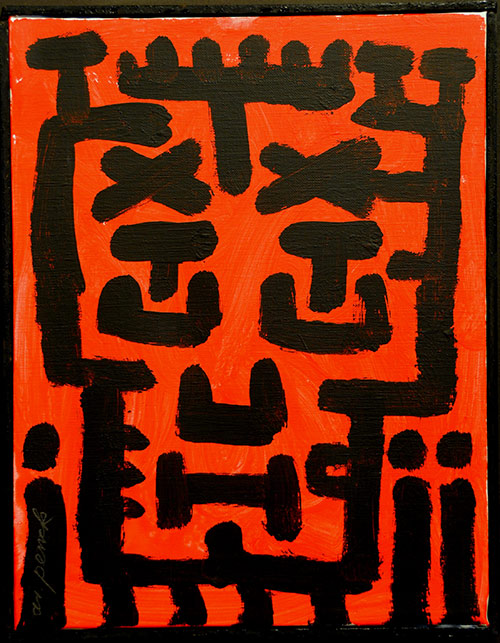 Selbts Autorretrato. A.R. PENK.
Behind ARPenk it is Ralf Winkler (Dresden, 1939) a representative name of the German Neo-Expressionism, that moved to Germany in 1980. Since then his work, which includes paintings, sculptures and objects, was present at the Venice Biennale, Documenta in Kassel and the most important museums and galleries around the world. It combines the simplifying abstraction and analytical thinking and in an attempt to reflect the intricate structures of today's world, creates social and psychological frameworks of great complexity with a mixture of expressionism and primitive art. Ralf Winkler adopted his pseudonym A.R. Penck as a tribute to a famous geologist and specialist in the glacial period.