THE LIGHT OF SOUTHERN CALIFORNIA IN THE PORTRAITS BY DAVID HOCKNEY
Nov 21, 2017
exhibitions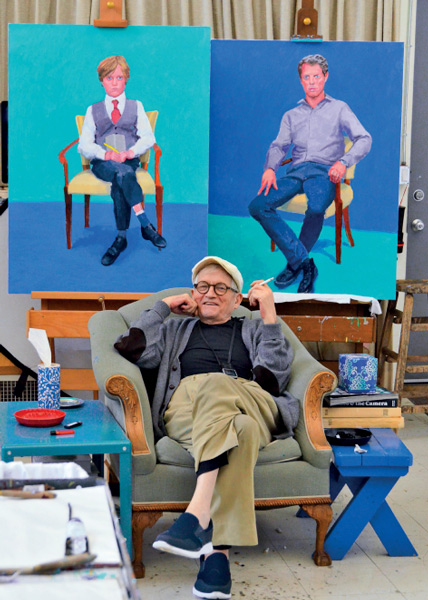 David Hockney in his Studio, Los Angeles March 1st, 2016. © Photo Credit: Jean-Pierre Gonçalves de Lima
Though he was born in Bradford, during the last 30 years he shifted abode between the United Kingdom and California. David Hockney is one of the most renowned British artists of the 20th century, above all within the Pop Art movement.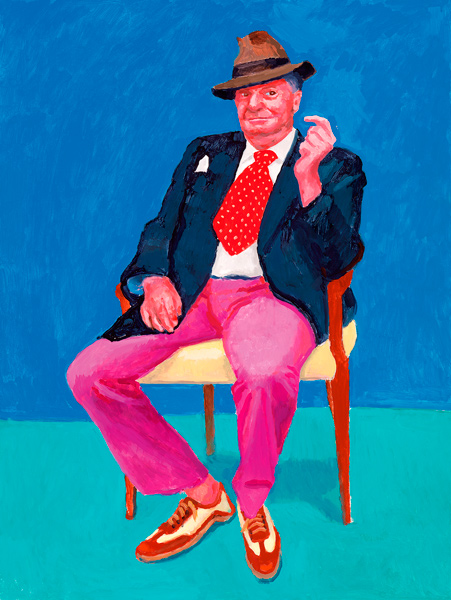 David Hockney. "Barry Humphries", 26th, 27th, 28th March 2015. Acrylic on canvas 48 x 36 inches. © Photo Credit: Richard Schmidt
This multifaceted creator worked as a set designer for opera and ballet productions, as well as dedicating himself to photography and painting, a discipline to which this new exhibition is dedicated.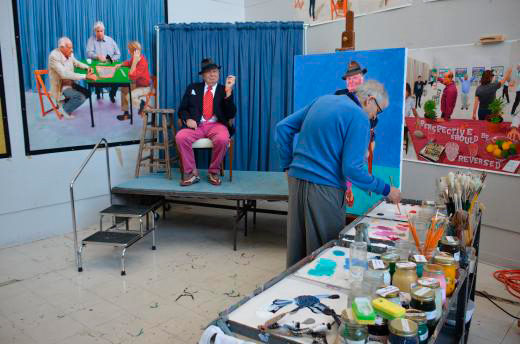 David Hockney painting Barry Humphries, Los Angeles, 27th March 2015. © Photo Credit: Jean-Pierre Gonçalves de Lima
The work that the museum exhibits now includes the latest project of this artist, in which he began to work in 2013 after a long period of inactivity due to health issues. The series consists of 90 portraits, of which 82 will be included in the showing, as well as an oil painting of a still life.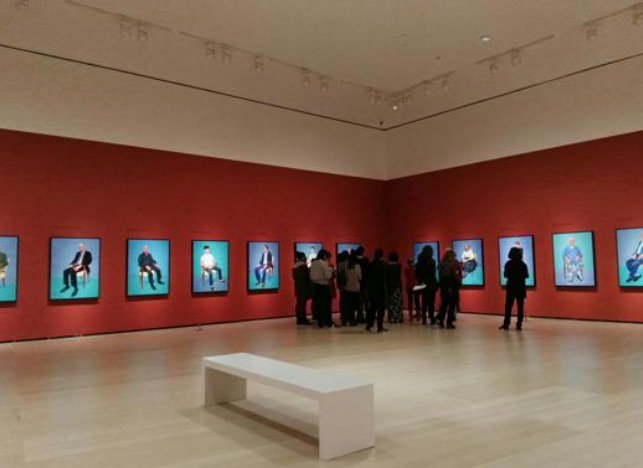 It is a collection dedicated to his people, in which he portrays relevant people from his life who have crossed paths with the painter. As he himself expresses, "I don't do celebrities, photography does celebrities. My friends are my celebrities." Some, in fact, have posed for him on more than once. This series captures the warm light of southern California as well as showing austere and sincere portraits that almost become a psychological exploration of his models.