The Revolution of Marcel Dzama
Sep 25, 2017
exhibitions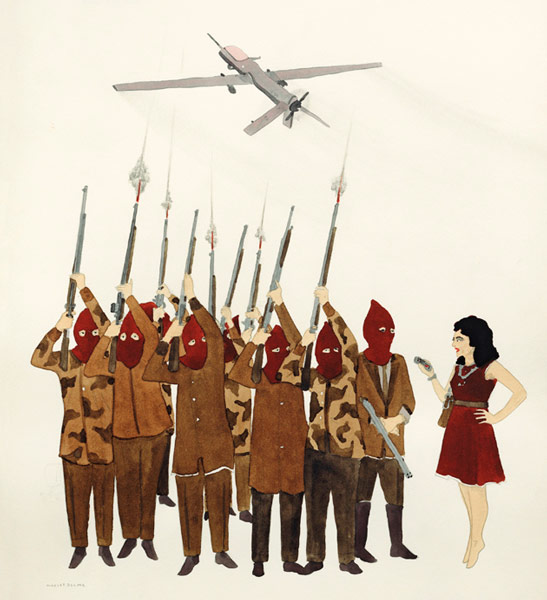 Marcel Dzama, "Welcome to the land of the drone", 2011.
La Casa Encendida dedicates to this exhibition three showrooms where the artworks are displayed according to their technique and subject-matter. Though Dzama is a multidisciplinary creator that has recently enlarged his field of experimentation up to include sculpture or video, he has always stood out as a great drawing-maker. His artworks were used several times to illustrate the covers of music albums such as They Might Be Giants, Beck, and The Weakerthans. In this occasion, the exhibition comprises a representative sample of drawings, watercolours and inks, to which the major part of the space is devoted; but it also incorporates sculptures and a video projection. All these pieces together allow to better know the career of this author and going deeper into the setting of his creative universe.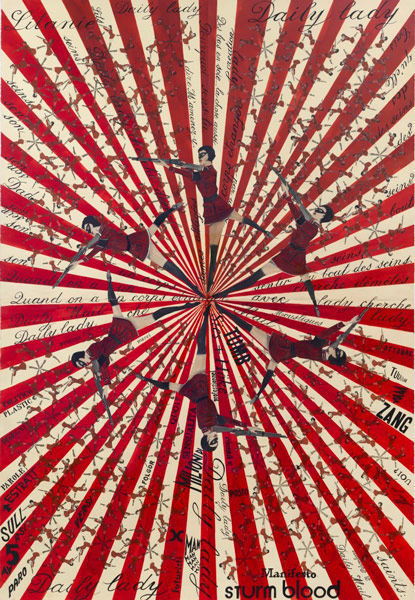 Marcel Dzama, "Daily lady daily mail", 2016.
Dzama was born in Winnipeg, Canada, although he currently works and lives in New York, where he made the majority of his solo exhibitions. He has been compared to the outsider artist Henry Darger, due to the similarity between both of them in the illustration artworks. However, Dzama feeds himself of various trends, like the Dadaism, the Surrealism or the Soviet agitprop to inspire his projects.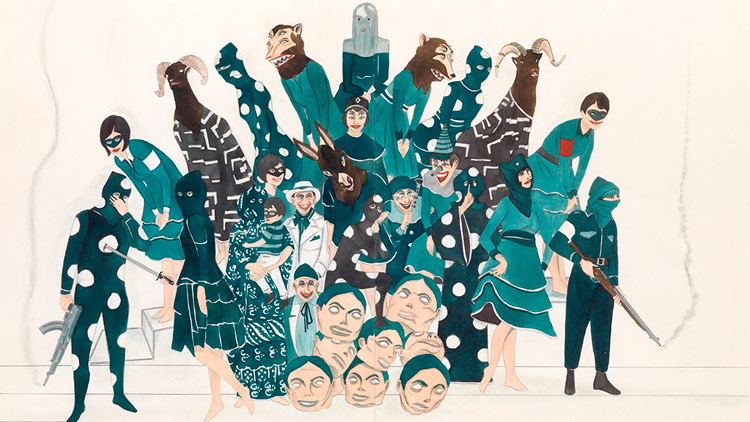 Marcel Dzama, "My mother, my father, my sister, my killer, my lover, my savior, and other faces I once knew".
The title of the exhibition refers to the line of work that Dzama has been following more recently, where the influence of the Soviet aesthetics is clear. The illustrations remember the classical compositions of the propaganda posters, with the addition of elements linked to the revolutionary spirit: characters holding weapons wearing army uniforms and the recourse to softer colours.
The exhibition opens the 28th of September and will be on show until next January.