Sonia Delaunay, beyond the painting
Jul 11, 2017
exhibitions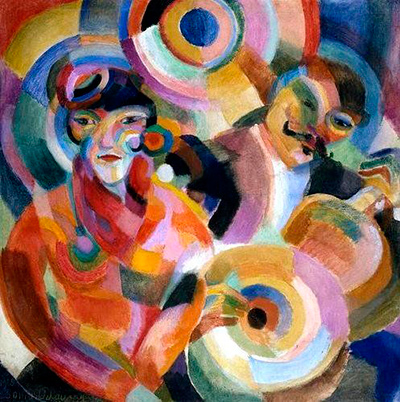 "Flamenco Singer" 1915
Sonia Delaunay (1885-1979), ukrainian artist, was a key figure in parisian avant-garde. She first studied in Germany and later in Paris, where he had influences from Impressionism, Cubism and Fauvism. She experimented with Robert Delaunay, his husband, in the field of light and color, pursuing and abstract language directed toward a new art faraway from traditional habits. Together they create the Simultanism, current that focused on painting dynamism using simultaneous contrasts of colour. The artist expressed this trend both in painting and in the design of fashion, textiles and books, among others.The Delaunays associate Simultanism to modern life and urban development, and they wanted to bring it to all possible fields. Sonia claimed the importance of fashion design or decoration, equating them with painting or sculpture, in a moment when those minor arts were not valued.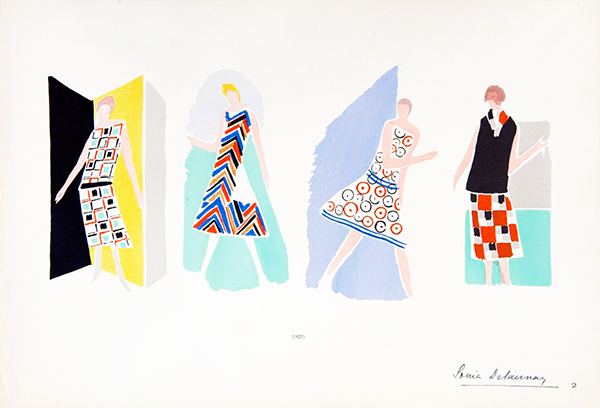 Sonia Delaunay´s costume designs
The exhibition shows textile artwork together with the artist´s paintings, and underscores the period when the family lived in Madrid, city in which they settled in 1917 after I World War outbreak. The arrival in Madrid made her to approach the popular culture, above all flamenco, what she loved. After russian revolution, she no longer received an income. It was when Sonia began to design costumes for Diaghilev's Ballets Russes. She designed her dresses by joining together small pieces of fabrics in different forms and textures. In parallel, she dedicated to interior decoration and, afterwards, she set up her own clothes brand and opened a shop first in Madrid and later in Paris.
Bal Bullier, 1913
Among her more relevant creations we can find her `simultaneous dresses´. The first of them was made in 1913 for Bal Bullier ballroom, and was defined by Apollinaire as `a living painting´. Sonia brings her designs on paper to canvas. It can be appreciated how flamenco culture influenced her in the `Grand Flamenco´ picture. It is also worth taking into account her designs for ballets, like the one she made for `Cleopatra´, or her dresses for film actresses, like the one she designed to Gloria Swanson.
Costume design for `Cleopatra´
Sonia Delaunay´s artwork is shown in 210 creations that belong to public institutions like the Pompidou Centre, the National Library of France, the Fashion Museum of Paris or Reina Sofía museum; as well as several private collections and the Thyssen funds, museum where it can be visited until October 10.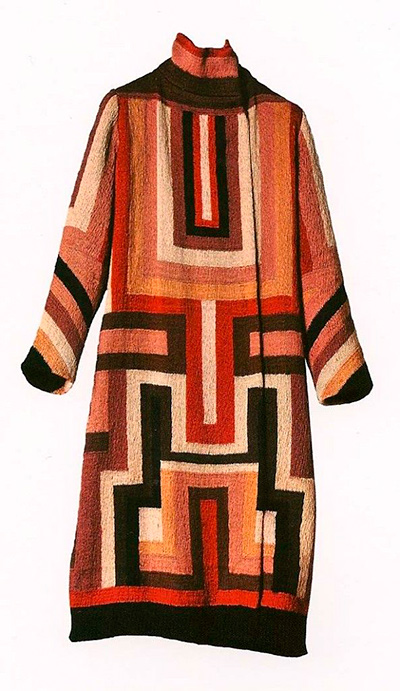 Dress designed for Gloria Swanson