SPECIAL EDITION PRODUCTS BY OKUDA IN ART MADRID'18
Feb 18, 2018
art madrid
This year Art Madrid has prepared a special offer of products in honor of the guest artist of the 13th edition: Okuda San Miguel.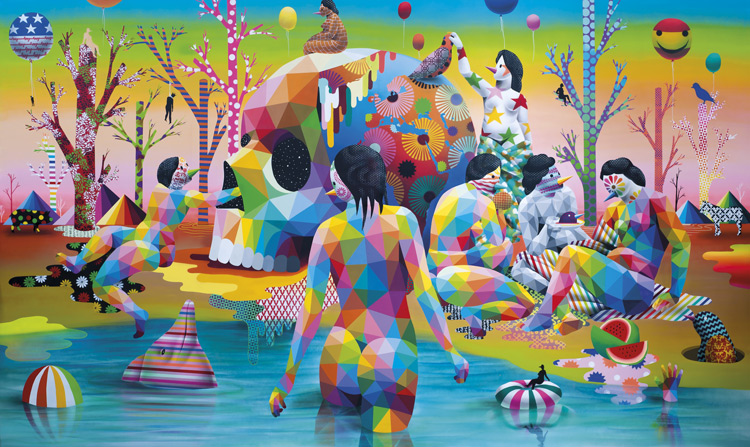 You can get the Art Madrid'18 poster of the piece that the artist has created exclusively for the fair. A colorful mural entitled "The Lake of Desire" that will welcome visitors to the Crystal Gallery. It is the largest studio work that this artist has ever made, a stunning canvas of 3 by 5 meters, and he has painted it by being true to his style, by spray. The Art Madrid'18 poster reproduces this fantastic work in a format of 70 x 100 cm on satin paper of 300 gr.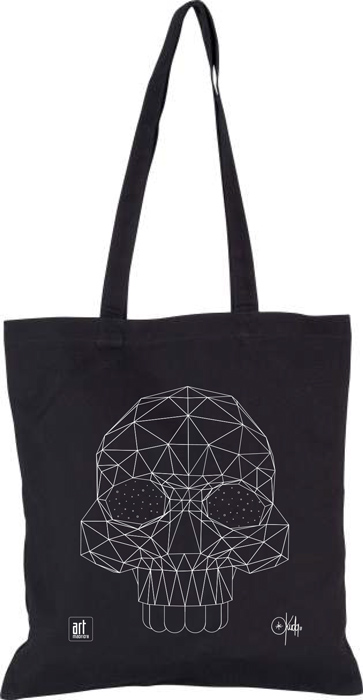 In addition, one of the most iconic elements of this urban artist, his faceted skull, could not be missing, a motif which this creator knows how to make the most of and that it is also the central image of the special engraving of the fair. On this occasion, Okuda's skull is presented in a purer design, reduced to its essential lines, but with the same force, in a special edition bag for Art Madrid'18. A proposal with the special seal Okuda.
Remember that you can get these products at the Art Madrid store within the fair.