THE FAUVES AND THE PASSION FOR THE COLOR
Dec 7, 2016
exhibitions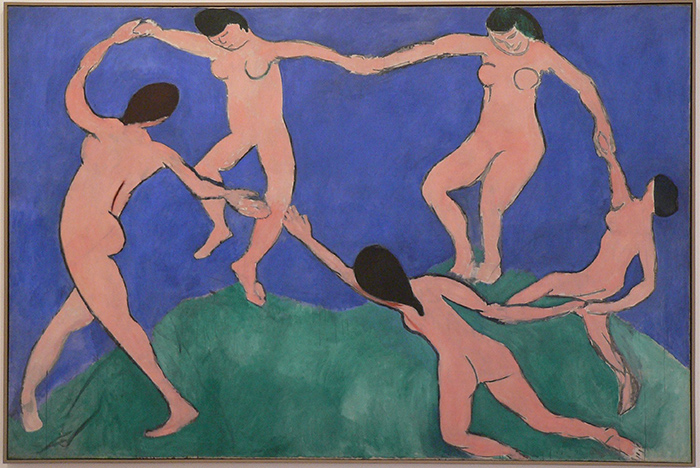 The dance, Henri Matisse. 1910
The MAPFRE Foundation presents this exhibition until January 29, 2017. This exhibition brings together more than one hundred works including painting, drawing, watercolor and ceramic pieces. This movement, famous for being the first great vanguard of S.XX, stands out for the exaltation and saturation of pure tones. He opened the debate on the importance of color independently in the configuration of the artistic work.
This group led by Henri Matisse, André Derain and Maurice de Vladiminck, stood out for their energy release and their particular treatment of freedom of expression. At the end of the decade of 1890 they were grouped in the workshops of Gustave Morear and Eugené Carrière and began to create this unique movement. Towards the beginning of the XX century it took shape and began to exhibit, the first was in Hall VII of the Salon d'Automme. After the first critics they adopted the name of "wild animals" (fauve in French).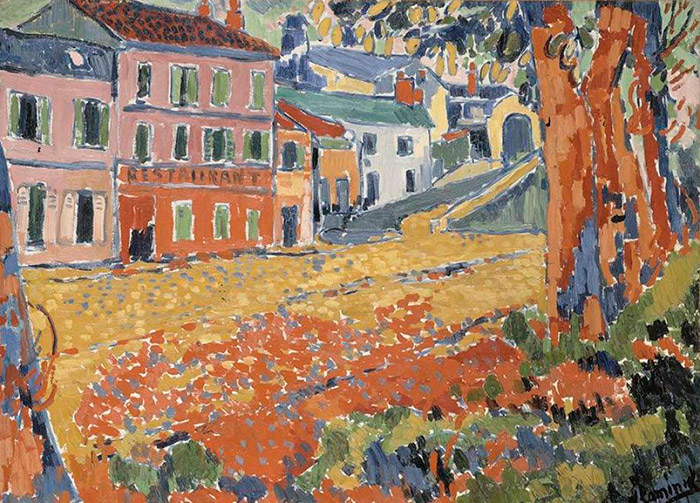 Restaurant de la Machine à Bougival, Maurice de Vlaminck. 1905
Fauvism is characterized by being a heterogeneous current, born of the friendship of a group of young dreamers with a clear idea of ??the future. It barely lasted two years but left the foundations of an artistic claim that has been projected until our days. From here were born expressionism and cubism, this testimony has been strongly recorded in the exhibition of the MAPFRE Foundation. Curated by Maria Teresa Ocaña, this raises a chronological route sectioned in five parts.
Photo of the exhibition
The first part of Fauvism before Fauvism, makes a small dissertation about the group of formation of the current and shows that feeling of community that try to transmit the viewer. The second, the fauves are portrayed, show small self-portraits that were made to each other reflecting the perception they had of the group. The third part, acrobats of light, reflect those stays on the blue coast that served as inspiration and fit perfectly in that art of light and color. The fierceness of color, evidence the identity of the fauves, totally disconnected from the naturalistic description. And the last section sections that fork, it refers to the different trails that took the group from 1907.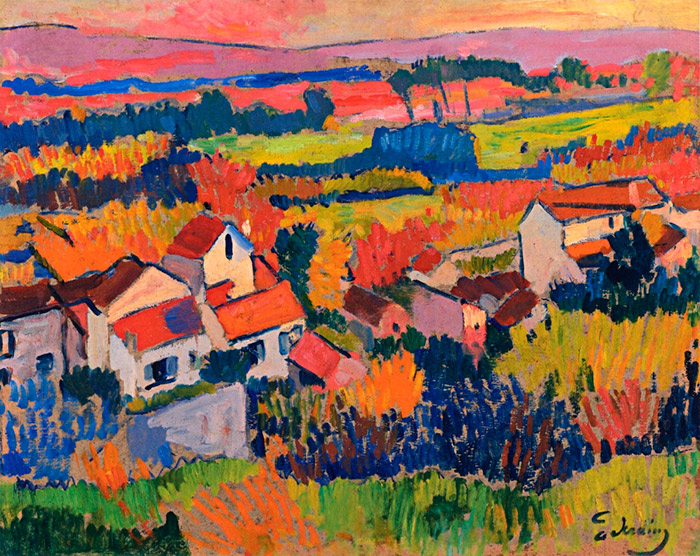 Landscape near Chatou, André Derain. 1904
To conclude the exhibition there is a section dedicated to a group of ceramics that connect closely with the dialogue shown with the painting. A highly recommended visit for these gray winter days that need a color tone. Fauvism, is a claim for all types of public, do not miss this opportunity.