THE "GOLD RUSH", BY SEBASTIÃO SALGADO
Nov 12, 2019
exhibitions
The CEART opens this Thursday, November 14th in the room A an exhibition dedicated to this master of photography, which will be open to the public until February 9th. The show includes one of the artist's latest projects, focused on the hard work carried out by the miners of Serra Pelada, an open gold mine in the heart of Brazil where employees daily risked their lives.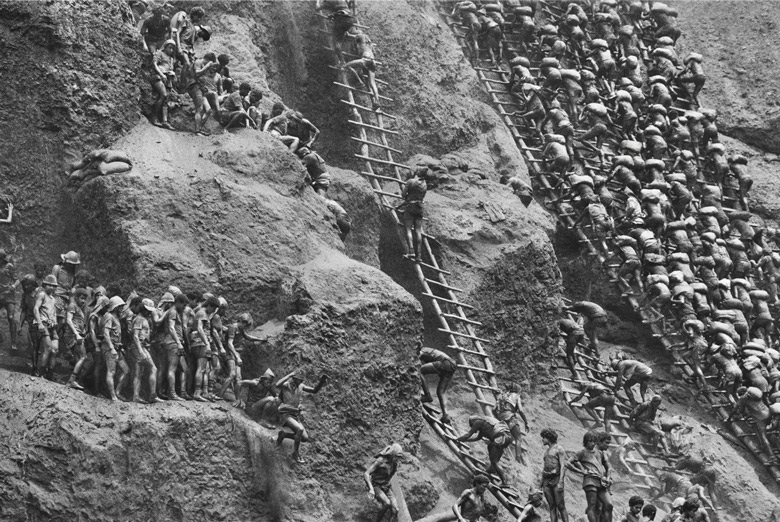 Immigration, poverty, marginal life, slave labour, man's relationship with the land, the use of natural resources... are issues that have always fascinated Salgado. From the beginning of his career as a photographer, his work has opted to give visibility to the most disadvantaged groups and to create with his images a vivid and impressive visual story without fakes. With a raw black and white, this author's work transits between photo-reportage and naturalistic photography.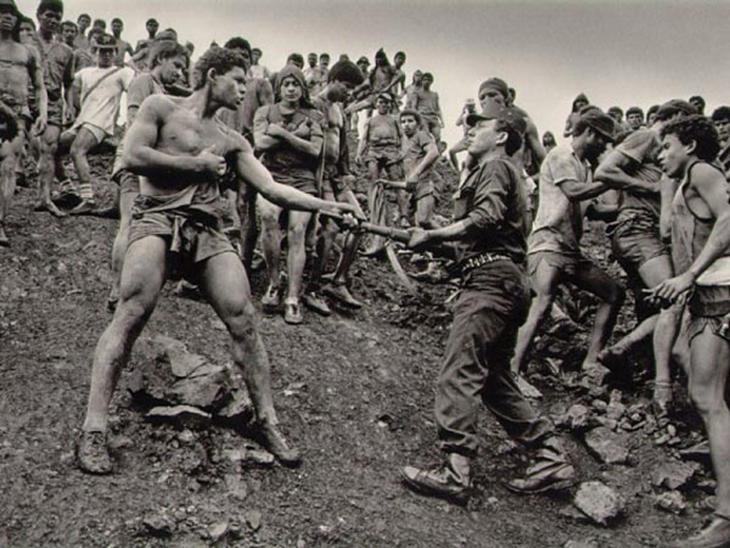 And the idea that permeates all his work is human dignity. Salgado portrays employees, miners and gatherers from a purely humanistic approach that wants to value their integrity, their strength and their resilience.
"If you photograph a human, so that he is not represented in a noble way, there is no reason to take the picture. That is my way of seeing things."
Salgado entered this discipline long after completing his studies in economics between Brazil and the United States, and a doctorate in statistics in France. But in 1973 his life took a turn, and he decided to start his career as a photographer. He achieved to work at the Gamma Agency and Magnum Photos for more than 15 years until in 1994 he founded his own agency "Amazonas Imagen".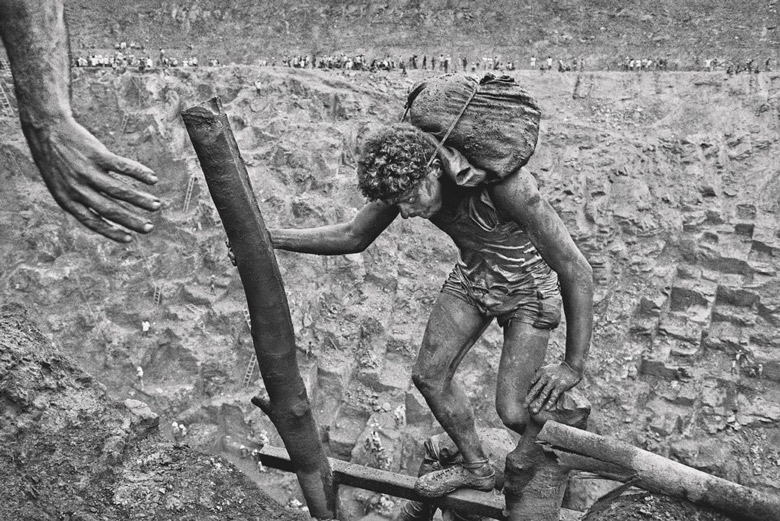 With the "Gold" project, the photographer portrays a harsh reality that takes place in the Serra Pelada mine, a name given to a totally devastated and anarchically excavated mining enclave, the world's largest open-pit gold mine, through which more than 50,000 people have passed. In the heat of the legends about the mysterious "El Dorado", the enthusiasm for this precious metal led to the development of strenuous exploitation practices for the workers and to originate tales of grief and glory, of human victory and defeat between the soil, the tunnels and the cargo baskets.
The CEART exhibition brings together Salgado's full portfolio in his characteristical black and white and large-format photographs that leave no one indifferent.