THE LONDON SCHOOL IN MALAGA
May 4, 2017
exhibitions
Lucian Freud. Leight Bowery, 1991
Tate London, in collaboration with the Picasso Museum of Malaga and with the sponsorship of Caixabank have created this exhibition to commemorate these ten artists. By the 1950s these ten lives, Francis Bacon, Lucien Freud, Michel Andrews, Frank Auerbach, David Bomberg, William Coldstream, Ronald B.Kitaj, Leon Kossoff, Paula Rego and Euan Uglow, crossed into a city, London. Each one with its characteristics contributed to create the famous School of London (term that neither the historians nor they themselves gave by official).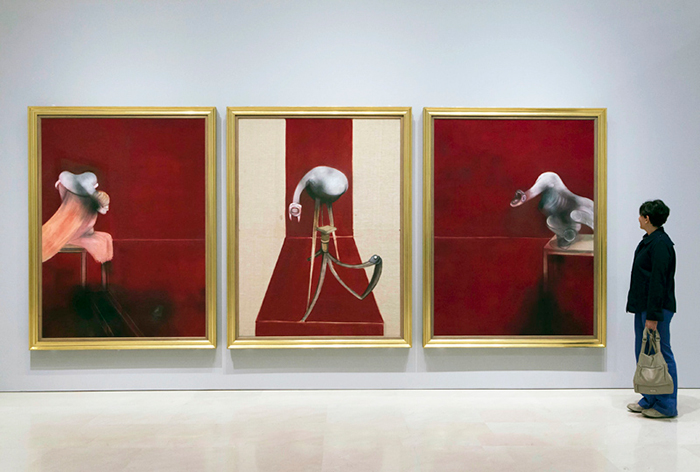 View of the exhibition
Their restlessness and admiration, united them to look for another approach of the materialization and representation of the human body, like setting the beautiful English city that so much inspired them. After II World War, London, was the true moral force of Europe and for that reason all the creative minds were concentrated there. The moods did not play in their favor and the emigration grew, giving shelter to all of them. Figuration took power, faced with a widespread abstraction, the trend had changed.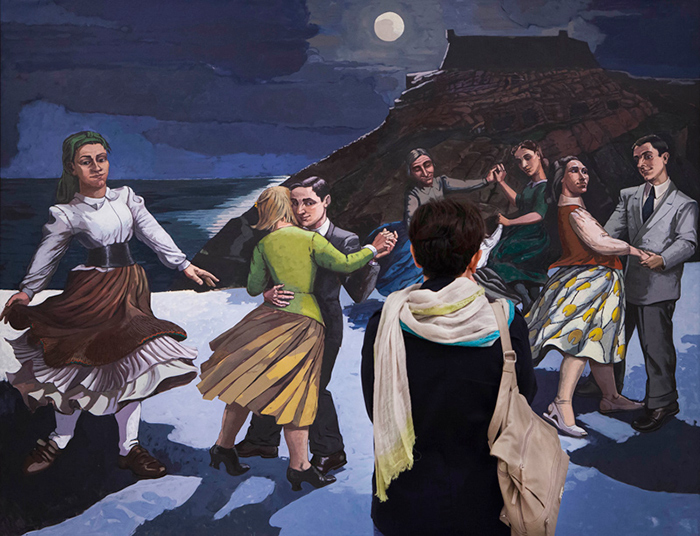 A spectator in front of the work "The Dance", 1988 of Paula Rego
The protagonists of his works are born of disparate places, photographs, portraits, anonymous people in the street ... this current "dedicated" to the body, soon obtained the recognition of the critic, arriving at its maximum splendor already in the American continent, more concretely in U.S. But they not only represented the body, their eyes also deviated to landscapes or familiar as their studies or newly discovered on travel.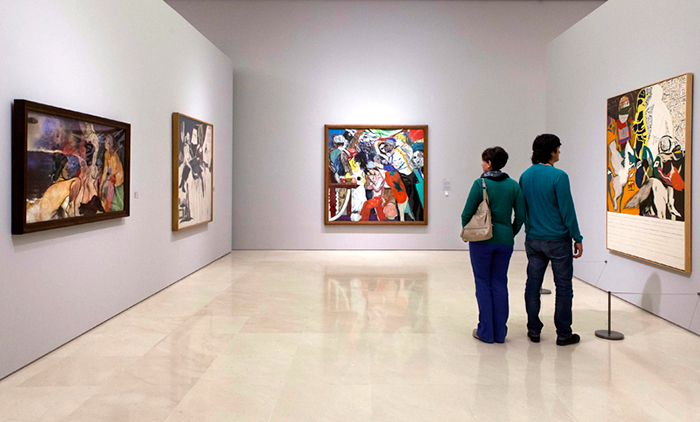 View of the exhibition
Its curator, Elena Crippa, considers that over the years the work of these artists has been revalued and has reached the present day as a fully consolidated current. You can visit the exhibition until September 17, at the Picasso Museum in Malaga, also has a large parallel offer such as workshops and talks.